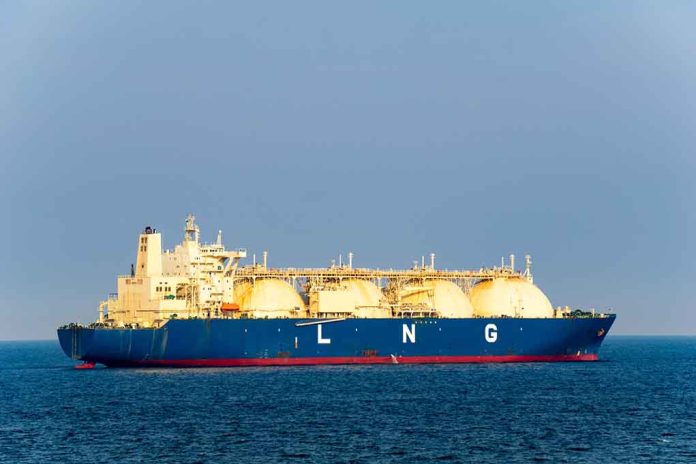 China Reportedly Tells Companies To Stop Selling LNG To Europe
(USNewsBreak.com) – Unnamed sources revealed to Bloomberg that Chinese officials were halting liquified natural gas (LNG) companies selling their leftover products to Europe. The order went out to the major suppliers, CNOOC, Sinopec, and PetroChina. They had been taking advantage of the gas supply interruptions in the European Union due to the Ukraine-Russia conflict.
Winter of severe discomfort, incominghttps://t.co/nrOl8gmkHh

— Daily Caller (@DailyCaller) October 17, 2022
The LNG companies were able to export their product because China wasn't using it all. Strict COVID-19 lockdowns had significantly reduced usage in the country. But now, leaders reportedly believe it's paramount for the surplus supply to stay within its borders to bulk up its reserves for the winter ahead. Plus, shipping costs have increased, making dealings with Europe less enticing to the suppliers, according to Bloomberg.
The cutoff from this supply chain could be trouble for Europe. But it won't likely start to feel the pinch right away. In total, the European Union has its storage at 92.92%, according to data from AGSI. Once temperatures begin to drop, high-usage areas, such as Germany, could quickly deplete the stockpile.
In addition, the region had just started to see relief from high prices, with reports of the lowest numbers in three months coming at the start of October. EU leaders are reportedly working to stabilize costs ahead of a potentially rough winter season. Could China's decision have a negative impact on prices as we head toward the end of the year?
Copyright 2022, USNewsBreak.com