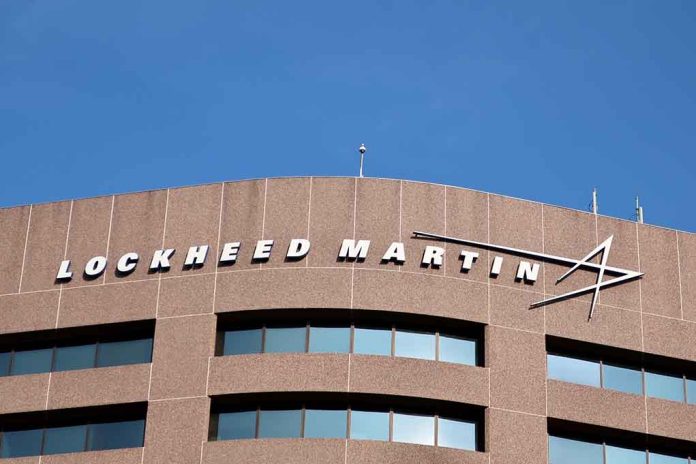 (USNewsBreak.com) – Over the last few years, tensions between the US and China have steadily increased, with both nations sanctioning each other's entities and China issuing veiled warnings against US involvement in Taiwan. The situation has only gotten more heated in recent weeks, following the military's taking down of the Chinese balloon on February 4. The Asian superpower recently took further action — this time targeting defense contractors.
In a statement on Thursday, February 16, China announced sanctions against Raytheon and Lockheed Martin for selling weapons to Taiwan. The action prevents both companies from participating in trade, business, or investments in the country. Nonetheless, since the US already prohibits the selling of weapons technology to the rival Asian nation, these sanctions are unlikely to have the impact its officials are hoping to achieve.
China sanctions Lockheed Martin, Raytheon over weapons sales to Taiwan https://t.co/nxEgxY75yp pic.twitter.com/NbvFzq94fe

— The Hill (@thehill) February 16, 2023
This action comes months after the US awarded $1.1 billion in arms sales to Taiwan. In doing so, it allocated $412 million to Raytheon to upgrade the island's military radar systems. Lockheed Martin has also provided the ally with military equipment including helicopters, radar, and technology for air traffic control.
The United States' position on Taiwan is complicated. We recognize that the island nation is a part of China, but the US also maintains a diplomatic relationship with it despite China's many warnings against it. President Joe Biden has reaffirmed the US's commitment to Taiwan numerous times since he's taken office, which has led to several backpedals on his statements. Still, federal law mandates that Washington ensures Taiwan has the means to protect itself.
On August 2, 2022, then-House Speaker Nancy Pelosi (D-CA) visited Taiwan despite warnings from Congress and China not to go. Even so, the efforts seemed to fortify the ties between the two countries. President Tsai Ing-wen said Pelosi was the island nation's "most devoted friend," according to The New York Times.
This visit further escalated tensions between the US and China, and the latter stepped up its military flights into the island's airspace and its calls to take back the territory by force.
Copyright 2023, USNewsBreak.com