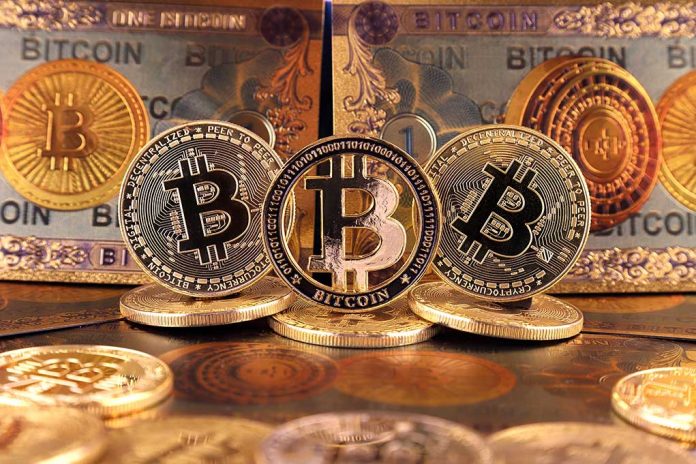 (USNewsBreak.com) – Cryptocurrencies such as Bitcoin are one of the newest and most impactful financial technologies. China has an extensive presence in the industry, with millions of entities from the region participating in crypto mining. Yet, a recent ruling from the country threatens digital currencies on a global scale.
On September 24, the People's Bank of China (PBC) declared cryptocurrency illegal. The organization claims the ban serves national security purposes.
The decision comes after other regulatory changes that China hopes will cut down on its competition with the digital tokens.

"They are really saying no one can have any association with cryptocurrencies."https://t.co/FojBIryYT8

— Washington Examiner (@dcexaminer) September 26, 2021
However, some believe the recent decision is just another attempt to control competition instead — especially in light of other regulatory changes over recent months.
China has enacted similar bans in the past, but this appears to be their final stand and the end of cryptocurrency within the foreign country. A relatively straightforward statement leaves no room for interpretation.
The PBC's ruling instantly triggered immediate chaos and nosedives throughout the cryptocurrency market. The Washington Examiner reported that Bitcoin, Ethereum, and Ripple plummeted by 6%, 9%, and 8%, respectively.
Trade companies also took a significant hit. Robinhood shares fell by 3%, while Coinbase dropped by 3.15%.
US leaders viewed the decision as another failure by China. Chief Banking Committee member Senator Pat Toomey (R-PA) said the move will allow America to move ahead and gain an advantage over the communist nation in economic freedom. He says innovations, such as crypto, lead to growth.
Copyright 2021, USNewsBreak.com