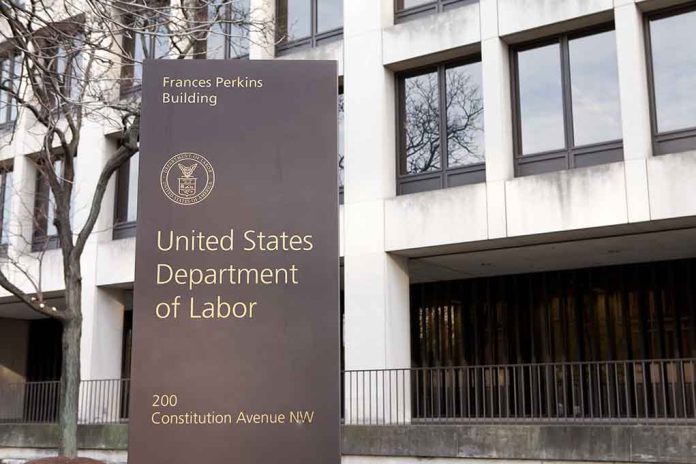 Department Of Labor Goes After Company Over Child Labor Allegations
(USNewsBreak.com) – US Labor Department filed a complaint against Packers Sanitation Services Inc (PSSI) for employing underage children to work in hazardous conditions in meat packaging and slaughterhouses. Officials allege the company made kids work overnight during school terms, clean machinery, and work on the killing floor in violation of federal labor laws and safety standards.
"Some children reported working long hours or overnight shifts. Other children reported working on power-driven machines or on the kill floor." https://t.co/7NRttz2HD6

— The News & Observer (@newsobserver) November 14, 2022
The Labor Department said Packers, a Wisconsin-based company, employed the kids in three locations in Minnesota and Nebraska. The agency cited interviews with child workers as young as 13 years old and injury reports on some of the children. It also claimed PSSI tried to interfere with the investigation by destroying documents.
The complaint asked for an order to cease child labor operations and require the company to maintain all records to prevent destruction. US District Judge John Gerrard issued an injunction on November 10 that will remain in place until the hearing on November 23.
PSSI issued a statement claiming to be cooperating with investigators. The company explained it has high employment standards and uses the government's system to verify the identity of all workers. It has a policy banning the hiring of anyone under the age of 18 and proposed the children might have lied about their identities. The business declared it would defend against the charges, vehemently denying any wrongdoing on its part.
Copyright 2022, USNewsBreak.com