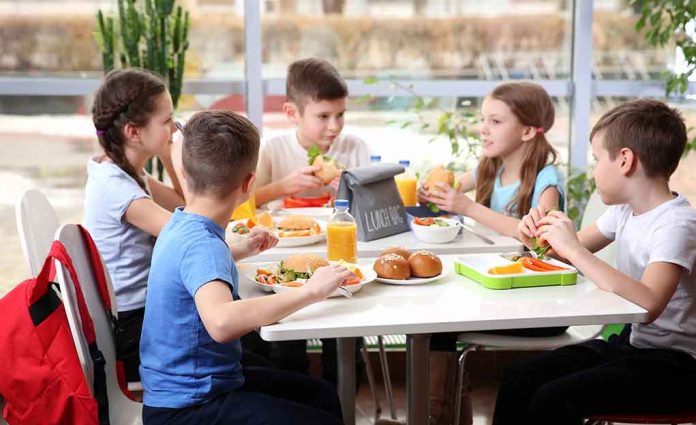 Child Hunger Fears SPREAD – Major Threat Has Parents Worried
(USNewsBreak.com) – School officials and parents in the United Kingdom worry that too many children will have to go hungry this school year. Just like in the United States, growing inflation has hit hard-working people in the UK, reducing their ability to make ends meet. Residents are pushing for the government to roll out better free meal plans to encompass families that won't be able to afford to feed their kids.
Fears of widespread child hunger spark calls for universal free school meals in UK https://t.co/wXYm5UmwcE

— Child Poverty Action Group (@CPAGUK) August 29, 2022
The UK government already offers a no-cost meal program for children in school, but the income limits to qualify are set too low to help everyone currently in need. According to The Guardian, one mother stated she makes too much money for her kids to get lunch at no cost. At the same time, she has to limit bathing and plans to keep the heat so low that they have to wear thermals because she can't afford the bills otherwise.
In June, the government announced it was boosting funding to offer free lunch to all infant students, which includes years 1 and 2 (or kindergarten and 1st grade). For all other age groups, annual household incomes cannot exceed roughly $8,661.
The Child Poverty Action Group said in June that 800,000 kids don't qualify for the free meal program, yet they come from households that are having trouble with the cost of living. The group wants the UK to expand the program to allow all students from families receiving other social benefits to have access.
Do you agree with the possibility of expanding free meals, or do you feel there's a better solution?
Copyright 2022, USNewsBreak.com