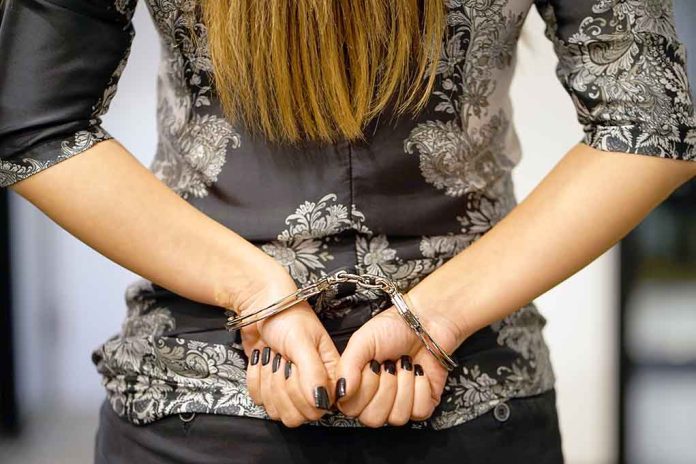 Woman in Legal Trouble Over Death of Child
(USNewsBreak.com) – The case of Quinton Simon has been a relatively high-profile one. In mid-October, police and the FBI focused on the toddler's mother, Leilani Simon, as their one and only suspect. After weeks of searching a local landfill, authorities located human remains they have now confirmed belong to the previously missing child.
Missing toddler Quinton Simon's mom arrested, charged with his murder https://t.co/XHFn29Fsf0 #FoxNews. Thank you Jesus and all the hard working people who searched for this sweet little baby! ❤️

— JeddWest (@JeddWest) November 22, 2022
On November 21, the Chatham County Police Department arrested Ms. Simon for multiple charges, including murder, concealing her child's death, and making false statements and reports.
Details regarding Leilani Simon's arrest in connection with the death and disappearance of her toddler son, Quinton, can be found in our press release:https://t.co/CphvbTeEcW pic.twitter.com/JJIx1tvtlj

— Chatham County Police Department (@ChathamCountyPD) November 22, 2022
She initially reported the toddler missing on October 5. By October 10, federal agents were involved and draining the family's pool. On the 12th, it became clear that Leilani Simon was the only lead and that investigators would likely find the little boy's body in the landfill.
After a focused investigation, that's exactly what happened. Authorities revealed on November 28 that lab results confirmed the remains belonged to the youngster. Chatham County Police Chief Jeff Hadley previously told WTOC that one has "a lot of general emotions" when dealing with this case, both as a human being and as someone with children.
One of the family's neighbors, Gerri McCusker, told the outlet that while the case is heartbreaking, she's relieved that Simon will face prosecution.
Copyright 2022, USNewsBreak.com