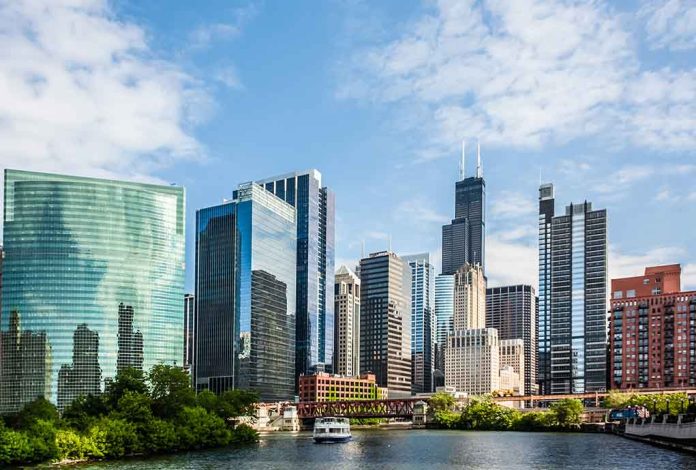 (USNewsBreak.com) – On Tuesday, February 27, the city of Chicago held its mayoral election, with its controversial incumbent seeking a second term. Despite Lori Lightfoot (D) taking all 50 wards and defeating Toni Preckwinkle 73.7% to 26.3% in the 2019 election, she failed to take the majority or rank in the top two of the candidates this year, eliminating her from the race entirely.
In 2019, in a city that was crying for change, Lightfoot came into the mayor role off a stunning win against her challenger by running a campaign that spoke to residents. By the end, however, she was significantly less popular among many voters who had originally thrown their support behind her. The official's time in office was rife with controversy and public drama that played out for the entire nation to see. The problem was particularly heightened following the surge of crime following 2020.
Chicago voters celebrate Lori Lightfoot's ousting in mayoral race: 'Woke agenda is not working' https://t.co/JHviqTo4Lp

— Fox News (@FoxNews) March 1, 2023
Almost immediately after taking office in May 2019, Lightfoot got off on the wrong foot with the Chicago Teachers Union, which led to teachers going on strike that year. The two failed to achieve a deal, and there was ugly finger-pointing on both sides. Then, in 2021, Lightfoot argued with the union over returning to in-person classes, going so far as to threaten to lock educators out of their online systems.
Lightfoot fought with more than just teachers. In August 2021, 29-year-old police officer Ella French died while on duty. Her partner, officer Carlos Yanez, was shot five times, with four bullets landing in his head, leaving him initially unable to walk and talk. He also lost his right eye. When the mayor visited the hospital following the tragic incident, the entire police force turned its back on her.
Going into this year's election, Lightfoot had lost the vital support that she had in 2019. The Chicago Teachers Union backed Brandon Johnson, and the police union backed his challenger, Paul Vallas.
With her loss, Lightfoot became the first Chicago mayor to lose her re-election bid in four decades. The runoff, which takes place on April 4, will now see Johnson, who received 20.3% of the vote, facing down Vallas, who seemingly has more support at 33.8%. Both are Democrats.
Copyright 2023, USNewsBreak.com