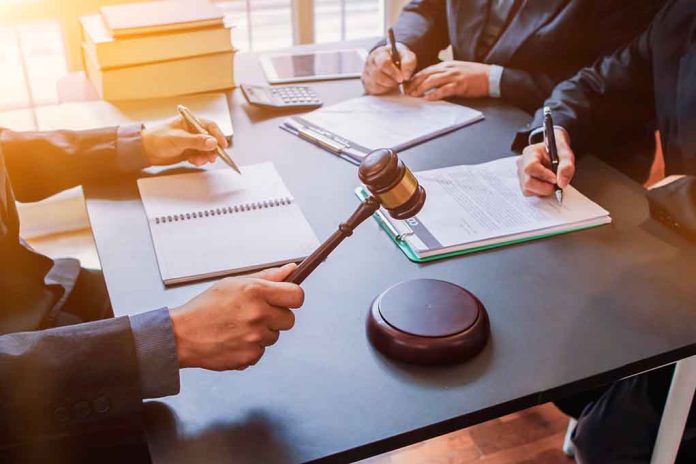 (USNewsBreak.com) – In October 2021, a tragedy occurred on the set of "Rust," an American Western movie about an outlaw who comes out of hiding to save his grandson. Cinematographer Halyna Hutchins was killed when a gun held by Alec Baldwin went off, shooting her and film producer Joel Souza. Baldwin was charged more than a year after the incident, but he recently scored a legal win.
On Tuesday, January 31, Baldwin and armorer Hannah Gutierrez-Reed formally received two charges each of involuntary manslaughter. One of the counts against both Baldwin and Gutierrez-Reed included a firearm enhancement, which extended possible prison time to five years. However, lawyers for both parties argued that the enhancement charge was invalid as it became law several months after the accident on set.
According to a statement given to USA Today, New Mexico First Judicial District Attorney spokesperson Heather Brewer said the enhancement charges had been dropped "to avoid further litigious distractions."
Alec Baldwin wins a critical battle in the "Rust" case as the D.A. drops the gun enhancement charge. https://t.co/jGkwNvymj0

— TMZ (@TMZ) February 20, 2023
New Mexico's firearm enhancement charge previously required the holder to "brandish" the weapon in a menacing or intimidating manner in order for it to apply. Nevertheless, in 2022, several months after Hutchins' death, the state broadened the scope removing this requirement, and prosecutors added it to Baldwin and Gutierrez-Reed's charges.
The armorer's lawyer celebrated the win in a statement reported by USA Today and said it was "the right call, ethically." Baldwin's attorney did not comment on the matter.
Despite the legal win, the pair are not in the clear yet. Both still face one involuntary manslaughter charge each, which carries a maximum prison sentence of up to 18 months and a fine of $5,000.
Baldwin is also still facing several civil suits from Hutchins' family, which is suing him and the film producers. Her mother, father, and sister, who live in Ukraine, were reportedly relying on the cinematographer for monetary support.
Copyright 2023, USNewsBreak.com