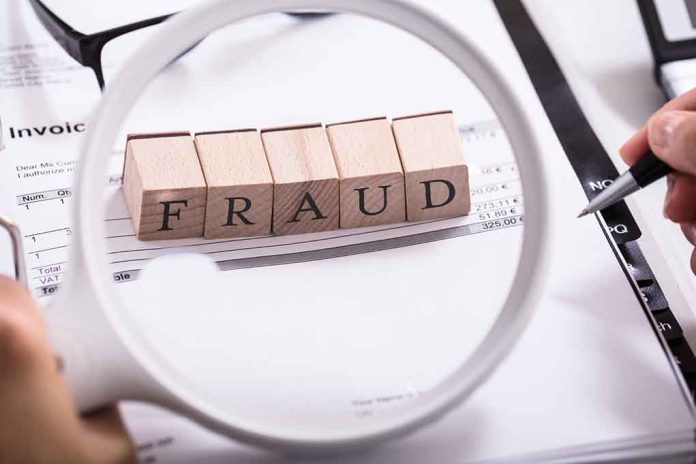 (USNewsBreak.com) – The US Department of Justice (DOJ) is increasing its investigations into COVID-19 fraud. The agency announced it would implement a cohesive nationwide plan to continue capturing people who have run schemes to get money illegally from pandemic payouts. It detailed over 20 cases from the first part of April, showing the crimes totaled about $150 million.
Federal prosecutors have charged about 20 people with allegedly engaging in various fraud schemes related to the Covid-19 pandemic that amounted to about $150 million in improper government claims, around $20 million of which have been paid https://t.co/UScD8J5kz0

— WSJ Politics (@WSJPolitics) April 21, 2022
The cases have popped up from all over the country. They include doctors and other medical workers who got illegal kickbacks, submitted false statements, and defrauded Medicare. Many of the charges include money laundering as well. Some of the individuals indicted face charges for creating and distributing fake COVID-19 vaccination cards, treatments, and tests.
Federal prosecutors have been going over Medicare billing information to spot such activities. According to the Wall Street Journal, in 2021, a dozen healthcare providers faced charges for schemes related to false billing. The FBI's financial crimes section chief, Aaron Tapp, told the publication that many patients likely suffered due to the criminal activities. He accused medical personnel of putting profits above patients.
In working with law enforcement agencies around the US, the DOJ hopes to uncover more fraud and hold people accountable for preying on Americans during a vulnerable time.
Copyright 2022, USNewsBreak.com