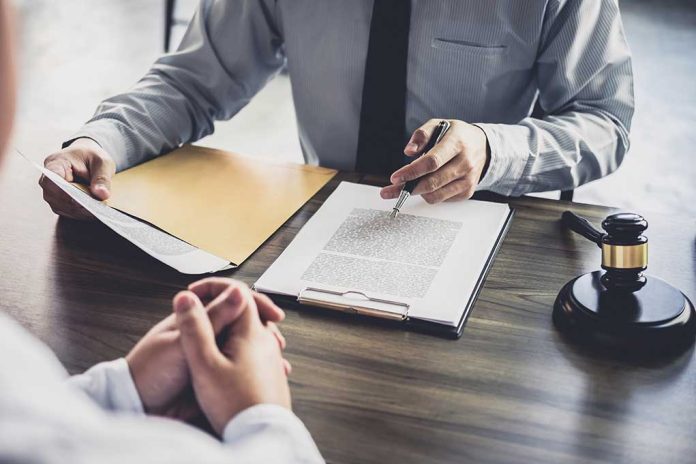 (USNewsBreak.com) – Presidential candidates often use music on the campaign trail to engage their audiences at rallies and rile them up before speeches. To use the tunes, though, campaigns must obtain the artist's permission. Failure to do so could lead to legal action, as one GOP candidate just found out.
On Wednesday, August 23, Broadcast Music Inc (BMI) sent a letter to Vivek Ramaswamy's campaign team advising them that Marshall Mathers III, more commonly known as Eminem, personally opposed the candidate's use of his music. It warned the team that Ramaswamy could not use his song "Lose Yourself" or any other Eminem works as it would "be a material breach" and result in further legal action. The candidate had previously joined in rapping at a rally at the Iowa State Fair.
GOP presidential candidate Vivek Ramaswamy, who has taken to rapping on the campaign trail, appears to be backing down after Grammy-award winning rapper Eminem asked him to stop performing his songs at campaign events. https://t.co/UCuUC0xso1

— NBC News (@NBCNews) August 29, 2023
Ramaswamy's team had no complaints about the directive. Spokesperson Tricia McLaughlin said they would "leave the rapping to the real Slim Shady," per The New York Times. The campaign team also noted that Ramaswamy doesn't typically join in with the rapping; he was just having fun that day.
Ramaswamy is hardly the first candidate to receive a cease and desist letter for using a specific artist's music. In 2020, former President Donald Trump received such notifications from Phil Collins for the use of "In the Air Tonight," Neil Young for "Rockin' in the Free World," and Elton John for "Tiny Dancer" and "Rocket Man."
Bruce Springsteen has also made clear his dislike of Republicans using his music at rallies. He has sent requests to Bob Dole, Pat Buchanan, and Ronald Reagan, asking them to stop using his music. Tom Petty sent cease and desist letters to George W. Bush and Michele Bachmann, and in 2008, Sam Moore sent one to then-candidate Barack Obama.
Copyright 2023, USNewsBreak.com