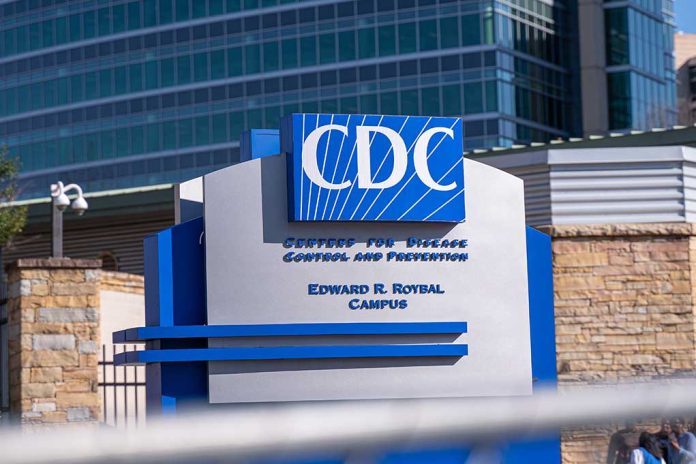 CDC Director Makes SHOCKING Admission – Major CHANGES Incoming
(USNewsBreak.com) – The Centers for Disease Control and Prevention (CDC) are America's front-line defense against the world of microscopic pathogens. When the COVID-19 pandemic landed on US soil, the organization faced criticism on all sides for its response and its communication with the masses. According to the agency's director, Rochelle Walensky, taking on the errors of the past and making big changes are her first and foremost priorities.
Centers for Disease Control and Prevention Director Dr. Rochelle Walensky said during a televised interview that the agency is "resetting" after admitting it made "dramatic" mistakes in reacting to the COVID-19 pandemic. https://t.co/52vnYDuDTM

— Newsmax (@newsmax) August 23, 2022
On August 17, Walenski made waves when she admitted that the organization's communication failures during the earliest days of the crisis were staggering. An article from The New York Times reported that she appeared in a video distributed to employees, where she said the organization made some "dramatic, pretty public mistakes" in communication, data reporting, and testing.
More recently, on August 23, Walensky appeared on NBC's "Today Show" to elaborate on her goals for the agency moving forward. Shortly after arriving at her new post, she ordered a review of the entire operation from the inside. The CDC authority said she's looking to start from scratch, restructuring the department's response to work more effectively with not only other federal divisions, but also local assets.
Walensky wants to focus on data collection. One of the major issues with the COVID-19 pandemic was the slow pace of information movement — mainly because of the CDC's rules on peer review and debate. Walensky will relax some of those restrictions when the information available might assist in critical decision-making processes.
From data collection and research to transparency in reporting, Walensky seems willing to take a good long look at how the country might want to respond the next time a novel virus rears its ugly head.
Copyright 2022, USNewsBreak.com