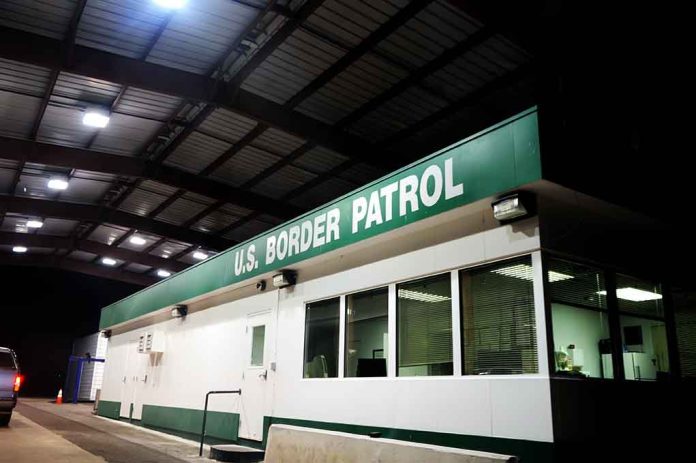 (USNewsBreak.com) – Fentanyl proves to be an ongoing problem in the United States. In the 12 months ending January 2022, it was responsible for nearly 72,000 deaths. Yet, despite the opioid's dangers and public outcries for the government to do something about it, the drug still seems to make its way into the US. Authorities just found a large batch of fentanyl hidden in an unlikely place.
On Monday, April 17, Customs and Border Patrol (CBP) officers stopped a tractor-trailer at the Otay Mesa port south of San Diego, California, and carried out a "non-intrusive" search, using special handheld technologies to detect the presence of drugs or contraband. The probe turned up some irregularities that authorities determined warranted another look. So, they brought in a drug-sniffing canine and his handler. Hidden in a cargo load of green beans, they found an enormous amount of fentanyl.
Nearly 800 pounds of fentanyl found in shipment of green beans at San Diego port https://t.co/WGenkI4gdG pic.twitter.com/QqnIxeNlYg

— New York Post (@nypost) April 19, 2023
According to a CBP press release, the load of vegetables concealed more than 3.5 million pills, which would fetch more than $21 million on the street. Smugglers distributed 308 packages throughout the green bean boxes, and the pills weighed a collective 776.03 pounds. Officers seized the truck, the pills, and the trailer. Authorities also detained the driver, a 48-year-old man, on suspicion of drug trafficking and turned him over to Immigration and Customs Enforcement officials.
This drug bust follows the announcement of a deal between the Biden Administration and Mexico's leaders. It involves a trade-off of Mexico promising to crack down on drug trafficking as most of the fentanyl that flows into the US does so from the border country. That involves dismantling the powerful drug cartels — Jalisco New Generation and Sinaloa — something the US has had success in previously. In turn, the Biden Administration promised to do more to stem the flow of US-made guns into Mexico, a condition which helped foster the violent climate south of the border.
Copyright 2023, USNewsBreak.com