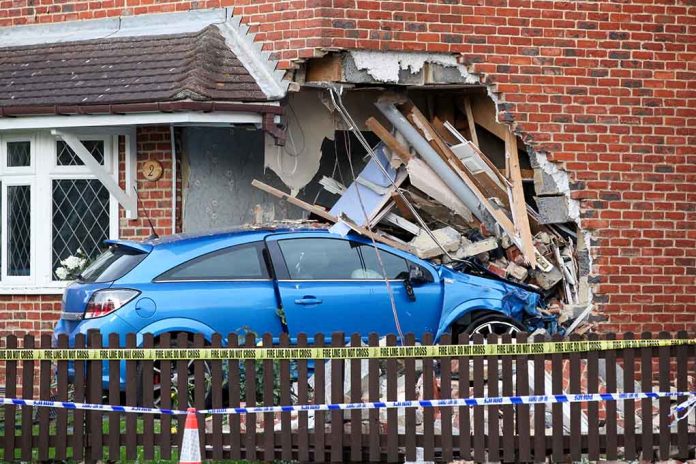 (USNewsBreak.com) – The lead-up to the holidays is the busiest time of year for retailers. Sadly, a group of Boston businesses missed the end of the shopping season because of a disaster. Now the community is attempting to help them.
On December 18, a Toyota Camry drove off the road and into a century-old landmark Roslindale building. According to WCVB Channel 5, surveillance videos captured the incident on the ground floor. A witness rushed to the scene to help the elderly driver before the second floor collapsed. The driver reportedly said his car's accelerator was stuck, which caused the crash.
Luis Giunta told a reporter it sounded "like a train hit the building." His company is helping to shore up the structure, so construction to repair it can begin.
Boston business owners speak out after car crash causes building collapse: 'Really heartbreaking'https://t.co/7A6ypJ45EC

— FOX Business (@FoxBusiness) December 19, 2022
Sarah Kosky, the owner of Beautiful by Sarah, told Boston 25 News that while she was happy nobody was hurt in the accident, it's "really heartbreaking" because she and her fellow business owners have put their all into their companies.
The Boston Fire Department evacuated the building after the crash and partial collapse. News 7 reported Mayor Michelle Wu described the accident as "devastating" for the businesses during the holidays. She said they were trying to ensure those impacted had as much "help with the recovery" as they needed. The community started a GoFundMe account that raised over $66,000, as of December 23.
Copyright 2022, USNewsBreak.com