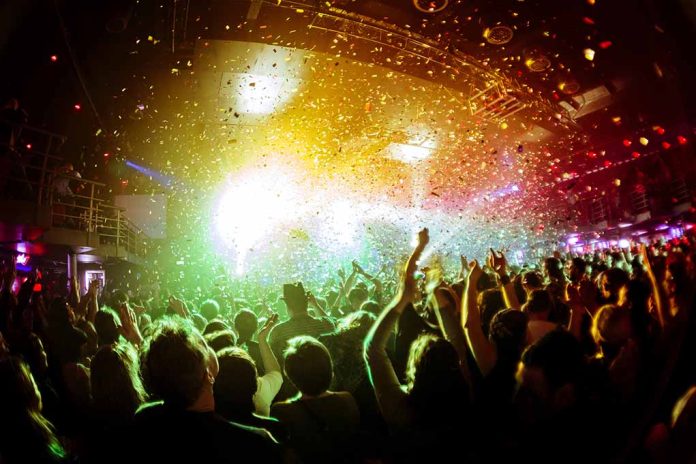 (USNewsBreak.com) – A concert should be a fun experience, but excitement turned to terror at the Astroworld music festival on November 5. In the aftermath, eight people were dead and at least 300 more suffered injuries. While law enforcement in Harris County is conducting an examination, there are calls for an independent investigation into what happened in hopes of preventing something like this from ever occurring again.
The Tragedy
The Astroworld Festival, a creation of rapper Travis Scott, was in its third year at NGR Park in Houston, TX. About 50,000 people were at the event, which has a reputation among fans for being chaotic. Organizers of the festival even used video footage of attendees jumping barriers and rushing the gates at previous concerts in promotion videos.
Concertgoers said issues began in the afternoon with people pushing toward the gates, and one person suffered an injury at that time. Closer to the concert's start, the crowd began pushing against attendees standing near the stage, crushing them onto the barriers.
Onlookers reported that Scott's appearance on stage at around 9:00 p.m. ramped up the problems, leading to tramplings, cardiac emergencies and other medical issues. The performer didn't stop until around 10:00 p.m. despite people yelling for help and emergency personnel removing attendees from the area on stretchers.
The victims were young, with the eight people who died ranging in age from 14 to 27. One of the injured is a 9-year-old boy the crowd trampled and crushed.
The Investigation
Houston police conducted the initial investigation into the incident, but crowd experts have urged an independent inquiry. Houston officers aided at the concert that night, and experts say a neutral third party could provide a better and more reliable look into what happened.
The director of Vanderbilt University's criminal justice program, Christopher Slobogin, said an outside viewpoint could help prevent conflicts and ensure transparency, which could aid the city with any legal matters.
The highest elected official in Harris County, Judge Lina Hidalgo, is also pushing an independent investigation, but she has yet to provide details of how that would look. She wants to know why the tragedy happened and how it occurred. The judge also wants to find out if someone could have prevented it. According to a report from AP News, questions about the involvement of the Houston police and fire department before and during the event, as well as the role of the event's organizers, remain unanswered.
Unfortunately, the judge doesn't have the authority to order such an inquiry. The Houston Police Department will not comment on the ongoing investigation or if it plans to use outside help.
Copyright 2021, USNewsBreak.com