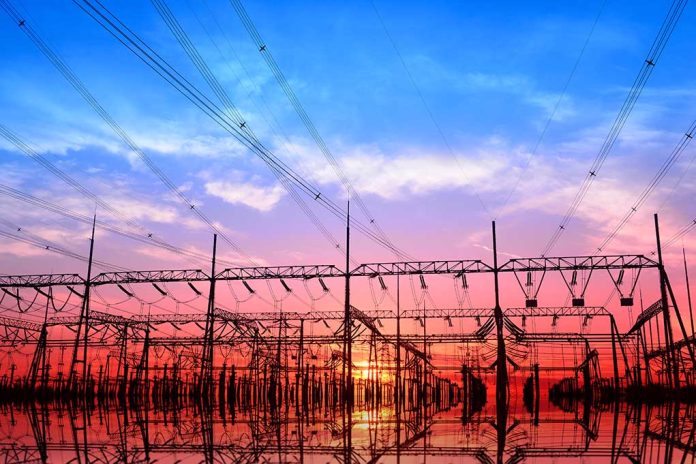 Power Grid CRISIS – Thousands of People Impacted!
(USNewsBreak.com) – Being without electricity in scorching hot temperatures can be incredibly dangerous. But residents in California faced the threat for days as an intense heat wave taxed the state's electric grid. The California Independent System Operator (CAISO) issued multiple warnings and alerts since the beginning of September, with temperatures soaring well above 100 degrees and the risk of rolling blackouts looming.
The Weather Situation
As September rolled in, so did the heat in California. The state has been under immense pressure due to the historic highs. The peak recently appeared to hit, leading to the most tenuous situation for the power grid. Temperatures were far over the 110-degree mark on both September 5 and 6. Sacramento was at 114 degrees on the 5th, with the mercury rising to 116 on the 6th.
Meteorologists said relief would be on the way, predicting temperatures would drop into the 80s and 90s by September 10.
The Energy Crisis
The California ISO issued numerous alerts to residents to curb their electricity use during the heatwave. Its website showed the general flex alert running between 7 p.m. and 12 a.m. from September 4 to 7, meaning people needed to reduce energy use during those times to avoid rolling blackouts. But as temperatures kept rising, CASIO began putting out additional warnings. On September 6, the agency issued an Energy Emergency Alert (EEA) 3, a caution that blackouts were imminent.
#ISO declares an Energy Emergency Alert (EEA) 3. We have not called for rotating power outages yet. Read the news release: https://t.co/8Da4NXBBCS pic.twitter.com/lxo5XI0Zo9

— California ISO (@California_ISO) September 7, 2022
In a statement, the agency noted that if the EEA 3 did not work to bring down demand, it would begin sending notifications to customers regarding when they would have their electricity turned off and how long the outage would last. The blackouts would rotate through different areas until the grid stabilized.
California Governor Gavin Newsom (D) tweeted a plea to residents to take steps to reduce the strain on the grid. He advised them to increase thermostats to 78 degrees, not use energy-hungry appliances, and turn off lights that weren't necessary.
CALIFORNIA: We're now in a Flex Alert.

What does that mean? We all need to conserve as much energy as possible during this record breaking heatwave.

Here's what to do until 9pm tonight:
– Set thermostats to 78
– Turn off unnecessary lights
– Avoid using large appliances

— Gavin Newsom (@GavinNewsom) September 7, 2022
On September 7, CASIO issued an EEA 1, which urged lower energy demand from customers but was not as dire as the EEA 3. Later in the day, it extended the existing flex alert to include the hours between 4 p.m. to 9 p.m.
Reminder: A #FlexAlert has been extended to Wednesday, Sept. 7, from 4-9 p.m. pic.twitter.com/6PDx5MaY1o

— California ISO (@California_ISO) September 7, 2022
The state was able to avoid rolling blackouts on both the 6th and 7th as residents pitched in and did their part to prevent overloading the grid.
A Recurring Issue
The strain California's power supply is under is nothing new. The state also had issues in August 2020, but residents weren't so lucky at that time. Rolling blackouts were the norm as the grid struggled with excessive demand.
Governor Newsom said he is working to import out-of-state energy, increase emergency generators, and create an energy reserve to prevent a failure. He issued multiple orders concerning the current situation to avoid the catastrophe the state went through in 2020.
Do you think California should implement new strategies to avoid future challenges with the power grid?
Copyright 2022, USNewsBreak.com