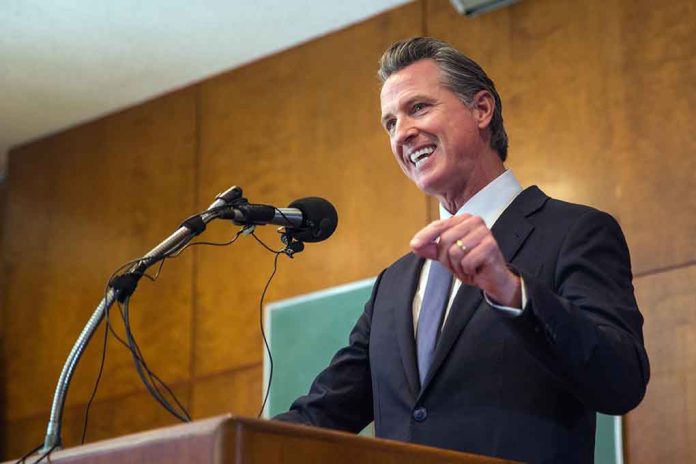 (USNewsBreak.com) – During the COVID-19 pandemic, many states issued orders to allow governors and lawmakers to quickly act on the ever-changing environment and retain eligibility for federal funding. As the pandemic wanes, many states have begun rolling back these measures. California lawmakers appear not to want to move on because they just downvoted ending the state of emergency order.
California Democrats rejected a move to end the emergency powers of Governor Gavin Newsom (D) on March 15. The governor enacted the power on March 4, 2020, with no notation as to when it would end.
BREAKING: California state Senate committee rejects SCR5 to end Newsom's covid State of Emergency 4-8.

Senator votes:
Dodd NO
Nielsen YES
Allen
Archuletta NO
Becker NO
Borgeas
Bradford NO
Glazer
Hueso NO
Jones YES
Kamlager NO
Melendez YES
Portantino NO
Rubio NO
Wilk YES

— Ashley Zavala (@ZavalaA) March 15, 2022
Republican State Senator Melissa Melendez introduced the resolution. She noted that infection rates and hospitalizations are down drastically and continue to decrease, so there is no longer a need for the state of emergency. She suggested instead that local and county agencies take over the health emergency management.
Newsom already ended the majority of the emergency powers he put into place for himself in 2020 on in February. Still, he retains the ability to bypass laws directly because of the pandemic.
GOP members said the power is too broad. Democrats had a lot of pressure from the California Hospital Association, California Professional Firefighters, California State Association of Counties, Urban Counties of California, and the Oakland and Los Angeles mayors to continue the emergency declaration. Still, at this point, does it make sense to continue this emergency order?
Copyright 2022, USNewsBreak.com