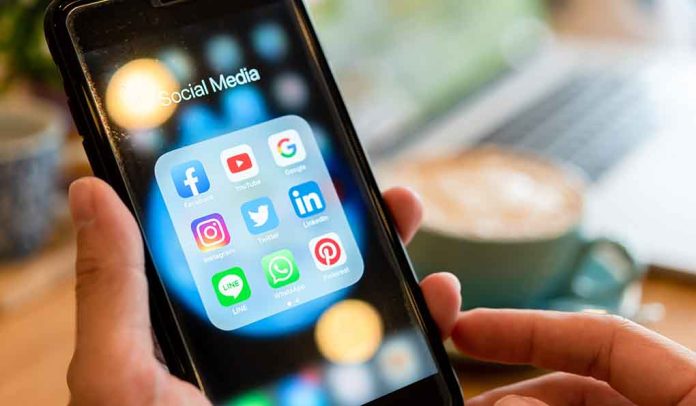 New Law May Allow Parents to SUE Social Platforms
(USNewsBreak.com) – The California Assembly passed the Social Media Platform Duty to Children Act on May 23. The members felt compelled to push the legislation as part of the state's duty to protect children from any type of addiction. The legislators recognized the existence of social media addiction as an increasing problem for minors and felt this law would combat the issue while also holding social media companies accountable. The bipartisan bill introduces legal action parents can take and implements rules for providers.
Details of the Act
The Social Media Platform Duty to Children Act was the work of assembly members Buffy Wicks (D) and Jordan Cunningham (R), who introduced the legislation on March 15. The measure defines the addiction as the detrimental compulsive need to use social media.
The bill's language states that it is illegal for social media companies to addict minors to their services. It also prohibits the selling of information in relation to users under the age of 16 without parental permission. If a child suffers injury due to addiction to a service, the parent may make a claim in court against the company.
A legal claim is allowable for damages up to $25,000 for each violation. It's only applicable to companies with earnings of at least $100 million, which would currently include the major players in the industry including Twitter and Facebook. Platforms can avoid liability by implementing auditing systems and removing addictive features.
The Underlying Problem
The bill introduces points about social media addiction in children, stating minors are more likely to suffer from the affliction than adults. According to the bill, studies show social media use is linked to cases of depression and suicide. Addiction is also reportedly more common in girls and leads to higher rates of depression in this group.
Despite the issue, social media platforms have allegedly worked to encourage continued and habitual use by minors. The bill states that business models help to perpetuate the chances of addiction because it is financially advantageous to do so. These companies offer the product for free to consumers and make money through advertising, so they need high numbers of users.
Fox News reports the measure is much needed to protect children, according to Cunningham. Assemblyman Ken Cooley (R) said he is usually against approving additional laws allowing people to sue, but in this case, he felt it was a duty to keep kids safe.
The act moves to the state Senate for approval. It will go into law on January 1, 2023, upon full acceptance with the governor's signature.
Is this bill a good idea to hold social media companies accountable, or do you think parents should be more responsible for monitoring the situation in their own homes?
Copyright 2022, USNewsBreak.com