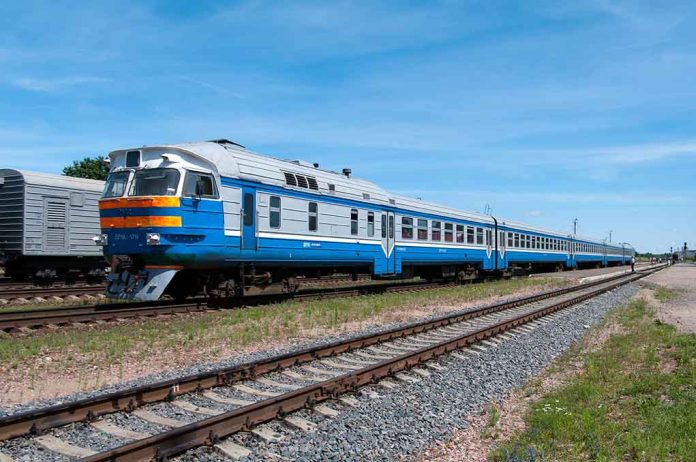 $25 MILLION Awarded for Massive Project
(USNewsBreak.com) – The US Department of Transportation (USDOT) awarded the State of California $25 million to connect two of its cities with a shiny, new high-speed rail. The grant covers a bit more than half of the estimated design costs, according to a report from Railway News. The funds aren't the only ones award the state's rail projects in the past year — $46 million went to infrastructure and safety concerns in May.
California's High-Speed Rail Authority said Thursday it won $25 million in new federal grant funding to advance its project beyond 119 miles under construction, while pursuing an additional $1.3 billion award. https://t.co/DmB0W7ocg8

— Intl. Business Times (@IBTimes) August 11, 2022
The most recent proposed rail supported, which would span between Madera and Merced, is an add-on to an already in-progress 119 miles of new single track. Trains on the new line would be the fastest in the country. Reaching speeds of 200 mph — 50 mph quicker than the current engine, the Acela, which connects a vast amount of the Eastern Seaboard. That passenger liner, however, travels at a fraction of top speed through much of its aging infrastructure.
California is also asking for an additional $1.3 billion for the project, which has a shaky history of starts and stops. After initial budget estimates skyrocketed, former President Donald Trump ended funding. President Joe Biden restored the project almost immediately after taking office. The extra funds would go to double tracking the existing miles of the project as well as building the new line from scratch. New train sets — expensive, electric models that conform to the green agenda — are also part of the plan.
However, the San Francisco Examiner reports that the project is has still been dealing with its fair share of setbacks. For instance, the city of Millbrae, California, recently sued the state's rail authority over plans to place a station there.
What do you think of California's rail project? Send us an email to let us know!
Copyright 2022, USNewsBreak.com