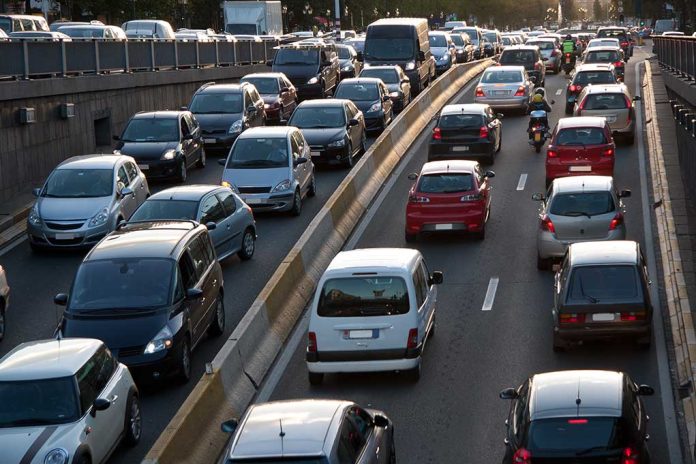 Major VOTE Held – Total Ban Approved!
(USNewsBreak.com) – California is among the nation's most ambitious states when it comes to battling climate change. In its desire to be a part of the solution, the government authorized one of its most aggressive rules yet. Gasoline-powered engines will, in the not-too-distant future, become a thing of the past in the country's most populous state.
JUST IN: California approves 2035 sales ban for gas cars https://t.co/zJdbvzpItf pic.twitter.com/IiHGySJnm1

— The Hill (@thehill) August 25, 2022
On August 25, the California Air Resources Board approved the Advanced Clean Cars II Regulations, banning sales of new gasoline-powered vehicles by 2035. In a statement reported by The Hill, Governor Gavin Newsome (D) said his state has "a groundbreaking, world-leading plan to achieve 100 percent zero-emission vehicle sales."
The bold initiative may become a popular trend in blue states. States like New York, Oregon, and Rhode Island are already on board, and are pushing similar plans.
Many Conservatives, however, see the move as an assault on traditional American institutions. Currently, Virginia's emissions standards are directly tied to California's thanks to a law passed last year — meaning Virginia will be forced to follow in the Golden State's footsteps. Virginia's GOP Governor Glenn Youngkin has already pledged to put a stop to the "ridiculous" and "out of touch" law.
My statement on untying Virginia from California's EV rule: https://t.co/BWSQKSgN4V pic.twitter.com/MK3mNKPyBb

— Governor Glenn Youngkin (@GovernorVA) August 26, 2022
The feasibility of the idea still remains to be seen. While the development of the electric vehicle is an impressive endeavor, its implementation as the primary source of American transportation relies on other needs. Power charger infrastructure, supply chain, and raw materials issues could all derail the progress necessary to achieve California's plan.
Copyright 2022, USNewsBreak.com