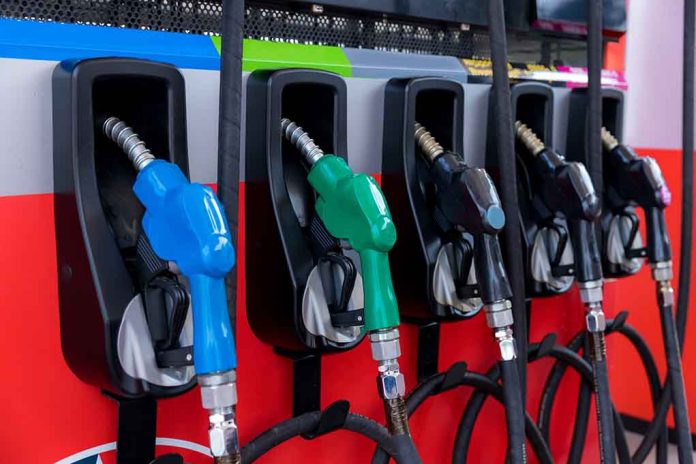 (USNewsBreak.com) – Gas prices have been an increasing burden on Americans' wallets for months now. While many agree that inflation plays a significant role, others put the blame on oil companies for price gouging. Now, one state is trying to "hold Big Oil accountable" for its alleged practices.
On Tuesday, March 28, California Governor Gavin Newsom (D) announced that he signed SBx1-2, a legislation he helped draft, to provide new "transparency and oversight requirements" aimed at establishing a dedicated watchdog to sniff out oil gouging throughout the state. It also allows the California Energy Commission (CEC) to "create a penalty" to apply to those caught engaging in the practice.
Time to hold oil companies accountable so they cannot overcharge you at the pump.

California is proposing some of the strongest transparency and oversight measures in the nation. https://t.co/1i2Ncu9pTq

— Gavin Newsom (@GavinNewsom) March 22, 2023
A fact sheet on the new legislation outlines that the transparency aspect of SBx1-2 will help the California Department of Tax and Fee Administration (CDTFA) and the CEC to conduct an analysis into why the state has had "unexplained higher gas prices since 2015." By enacting the reporting requirements, it will "force companies to play by the rules."
State Senator Nancy Skinner (D) authored the legislation, and it had a lot of backing throughout the state, including from Attorney General Rob Bonta, who co-sponsored the bill. It passed with a supermajority vote through both the state Assembly (59-19) and Senate (30-8). The law will go into effect on the 91st day following the completion of the special session, which falls on June 26.
In a statement after he signed the bill, Newsom said it was a win over Big Oil and a step in "loosening the vice grip" the industry has maintained "on politics for the last 100 years."
California has historically, along with Hawaii, had the highest gas prices in the nation. Last year, it had a high of $6.42 per gallon, which was more than $2 over the national average. More than 150 elected officials in the state support the measure.
Copyright 2023, USNewsBreak.com