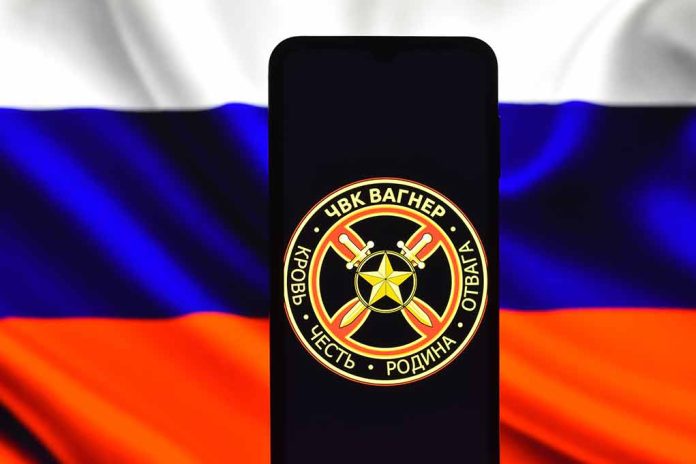 (USNewsbreak.com) – Mercenary chief Yevgeny Prigozhin, of the Wagner Group, has declared war on the Russian Ministry of Defense, escalating Russian infighting to unprecedented levels and shocking the global community.
Prigozhin is known for regularly expressing his frustration with Russian leadership, especially in relation to the war in Ukraine. Tensions came to a head this week when he accused Defense Minister Sergei Shoigu of lying to President Vladimir Putin about Russia's successes and failures on the battlefield.
He has regularly criticized Shoigu, but has recently intensified his attacks and has gone as far as claiming that the reasons the Russian Ministry of Defense gave Putin when pushing the Ukrainian invasion were all lies. These allegations also come amid an administrative battle between Prigozhin and Shoigu, who has ordered that all members of "volunteer" groups need to sign contracts with the Russian Federation by July 1, 2023 – a mandate the Wagner Group has rejected.
Prigozhin believes his remarks prompted Russia's formal military to wage an attack on the Wagner troops on the ground in Ukraine. In messages published to his Telegram channel, he stated that the Russian military had fired missiles on his teams, claiming they had taken the lives of tens of thousands of Russian soldiers.
The Wagner Group boss does not appear to be targeting Putin himself, instead setting his sights specifically on Sergi Shoigu and the Ministry of Defense. He notes shortfalls he believes led to the deaths of thousands of Russian soldiers earlier on in the war as well, lamented severe weapons shortages, and his belief that his men are being treated as nothing but "cannon fodder."
The WarTranslated project translates Progozhin as saying that the, "PMC Wagner Commanders' Council made a decision. The evil brought by the military leadership of the country must be stopped." He vowed to punish those he believes fired missiles on his soldiers.
He further went on to state, "I'm asking: No one resist. Everyone who will try to resist, we will consider them a danger and destroy them immediately, including any checkpoints on our way. And any aviation that we see above our heads." The mercenary is encouraging those who wish to join him to do so, and has otherwise asked that those along the way remain in their homes so that they can pass through and finish what they have started. The Wagner Group plans to return to Ukraine to resume their duties after the conclusion of their battle with the Defense Ministry, vowing to do everything necessary to "protect our motherland."
The Defense Ministry of course denies any attack on the Wagner Group, claiming the allegations "do not correspond to reality." The Russian FSB has responded by accusing Yevgeny Prigozhin of armed mutiny.
Newsweek analysts note Putin's lack of understanding the power of media – especially online. The twisted perception of Prigozhin's popularity may lead Putin and others to underestimate his popularity and the sentiment the Russian people may have for him. The question of whether or not they, or other volunteer groups, will join him in his quest remains unanswered.
Copyright 2023, USNewsbreak.com