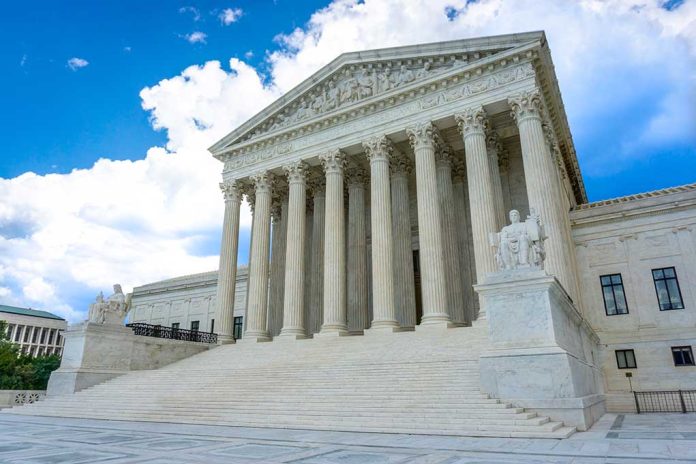 (USNewsBreak.com) – In 2013, just as runners were crossing the finish line at the Boston Marathon, two homemade bombs exploded. Three people died, and multiple victims suffered life-altering injuries. Two brothers were responsible for the attack, and while one died later that day, the other sits in a federal prison trying to save his own life.
Unfortunately for Dzhokhar Tsarnaev, the US Supreme Court had the final word on his sentence, reinstating the original order of capital punishment by a 6-3 vote on March 4.
BREAKING: The Supreme Court has reinstated the death sentence for convicted Boston Marathon bomber Dzhokhar Tsarnaev. The justices, by a 6-3 vote, agreed with the Biden administration's arguments that a federal appeals court was wrong to toss the sentence. https://t.co/Yk4wetorVr

— The Associated Press (@AP) March 4, 2022
In his original case, Tsarnaev received a death sentence, but a federal appeals court threw it out in 2020. The decision in the appeal said the trial judge wrongfully excluded evidence showing Tsarnaev was under the influence of his older brother, which the court said could have lessened his responsibility for the crime. The court also said the trial judge didn't properly vet witnesses when asking about exposure to news coverage of the incident.
Justice Clarence Thomas stated that Tsarnaev received a fair trial in the majority opinion. Justice Stephen Breyer, in the dissenting opinion, said the appeals court was correct in its assessment of the excluded evidence. He took the opportunity to also ask the court to reconsider the use of capital punishment.
Despite the reinstatement of the punishment for the 28-year-old, Tsarnaev will not likely see his sentence carried out in the near future. Federal executions are under a pause due to a Department of Justice order.
Considering the crime, how do you feel about the punishment? Is justice being served?
Copyright 2022, USNewsBreak.com