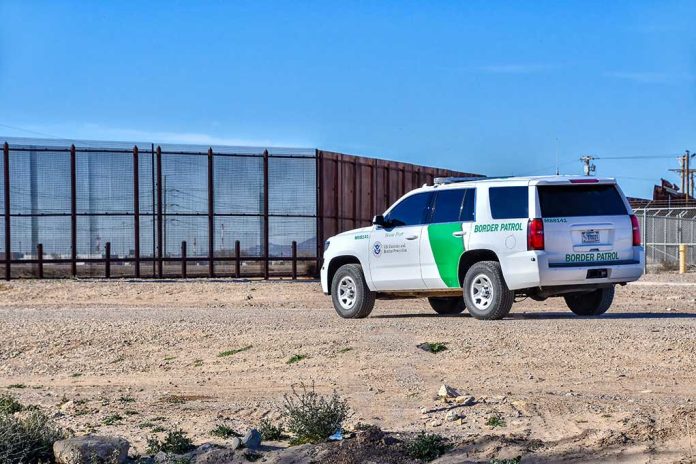 (USNewsBreak.com) – The border crisis has been ongoing since President Joe Biden's time in office and has shown no signs of abating. In fact, border patrol agents have encountered more than 600,000 migrants at the US-Mexico line in fiscal year 2023 already. Some of these incidents have proven to be downright dangerous, such as what recently happened in New Mexico.
On Thursday, January 5, a suspect in a vehicle believed to be used in human smuggling shot at a border patrol agent, hitting him in the chest multiple times. The agent fired back at the car as it sped away from the scene of the shooting. Fortunately, the official was wearing armor at the time and escaped serious or fatal injury. He was treated at a hospital and released, and authorities, including the FBI and the Office of Professional Responsibility, are investigating the shooting.
EXCLUSIVE: Agent Shot Near Border Days Ahead Of Biden's Visit https://t.co/lNiiO4WaB2 pic.twitter.com/1yPLsngyqV

— Shore News Network (@ShoreNewsNJ) January 6, 2023
According to National Border Patrol Council President Brandon Judd, who spoke with Daily Caller, the fleeing vehicle "then crashed and rolled" just up the road. Following the accident, authorities took six people into custody, two of whom needed medical attention and were transported to an El Paso, Texas, trauma center.
Human smuggling is a huge problem on the southern border, and it has created some dangerous situations. Several people have died in car accidents in their attempts to get into the United States. Then, there was the tragedy last June, when authorities found 50 people dead from apparent heat exhaustion in an 18-wheeler when temperatures reached soaring levels.
The crisis isn't slowing down. Fiscal year 2022 was one for the books, with 2.7 million enforcement actions at the US-Mexico border. If 2023's statistics are any indication, this year might break even more records unless the administration takes action.
Copyright 2023, USNewsBreak.com