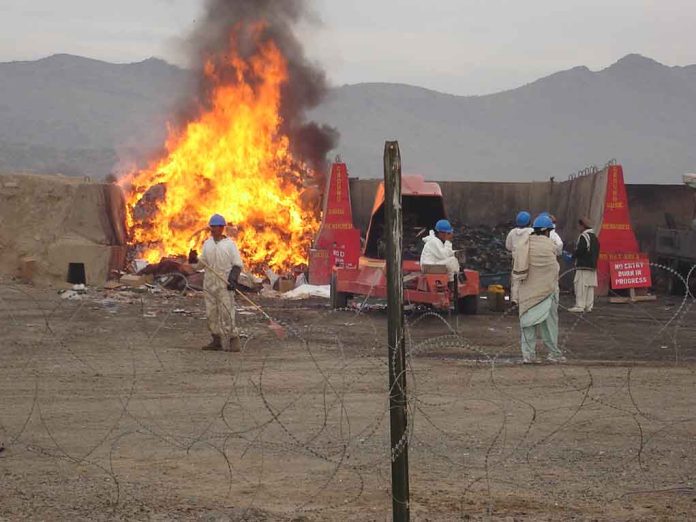 New DEAL Reached to Help Veterans – Should've Happened Years Ago!
(USNewsBreak.com) – Veterans who served in the Middle East often faced exposure to toxic burn pits, which left many suffering chronic health conditions. The need for additional funding to address and care for those affected has been a priority for veterans' groups. On May 18, the Senate Veterans' Affairs Committee announced it had reached an agreement on the Promise to Address Comprehensive Toxics (PACT) Act.
Congressional bargainers announced Wednesday that they have reached a deal on legislation to boost health care services and disability benefits for veterans exposed to toxic burn pits in Iraq and Afghanistan.https://t.co/rn8DhEHunA

— NEWSMAX (@NEWSMAX) May 18, 2022
The act will increase funding over 10 years by more than $300 billion. It will also allow more access to health care services for veterans from Iraq and Afghanistan. The bill will automatically connect certain types of respiratory illnesses and cancers to the burn pits, making it easier for veterans to get benefits because they won't have to go through the hassle of proving the origins of their health conditions.
To pass the bill in the Senate, Senators Jon Tester (D-MT) and Jerry Moran (R-KS) had to address the concerns of GOP members over the stress an onslaught of claims would have on Veteran Affairs (VA). To bypass the objections, they created a phase-in period and added more funding for the VA to increase staffing.
The US House of Representatives passed its version of the PACT Act in March. The Senate version has bipartisan support. Speaker of the House Nancy Pelosi (D-CA) called the House and Senate bills "nearly identical." There are no expected issues barring the legislation's full passage, which should occur in July.
Copyright 2022, USNewsBreak.com