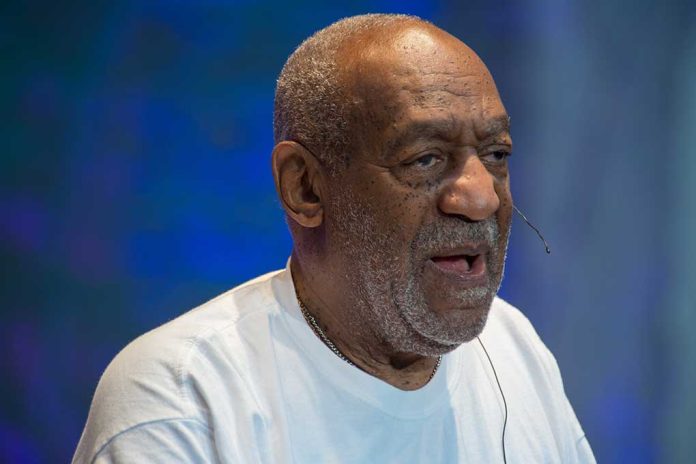 Bill Cosby CASE Decision – Judge Makes Ruling!
(USNewsBreak.com) – Judy Huth filed a sexual battery civil suit against Bill Cosby in the Los Angeles Superior Court in 2014, but a major roadblock threatened the case. After a recent change to the timeline in the alleged victim's story, the actor's attorneys motioned for a dismissal. Then, according to the New York Post, the tables turned once more, when Judge David Karlan ruled against that request on May 17.
Bill Cosby's sexual battery trial to move forward but attorneys can depose accuser again https://t.co/Ms1VOEBM0w pic.twitter.com/otIBzaawns

— New York Post (@nypost) May 18, 2022
Huth originally said Cosby molested her at the Playboy mansion in 1974, when she was 15 years old. On May 13, the actor's lawyers learned from Huth's legal team that she changed the date to 1975, when she would have been 16 or 17 years old. They then filed the motion because of this fundamental change to the claim that Huth previously made.
While the judge would not throw out the case, he did rule that Cosby's legal team may depose Huth and her witness again now that they have this new information. Judge Karlan also ordered Playboy to provide a list of people who worked at the mansion in the 1970s. He wants to get testimony about how they maintained visitor records during those years.
Playboy maintains there is nobody available who can do that. Representatives also say they don't know the location of the logs, which could be in Hugh Hefner's estate.
Cosby continues to deny the charges against him. The trial will begin on June 1 with opening statements.
Copyright 2022, USNewsBreak.com