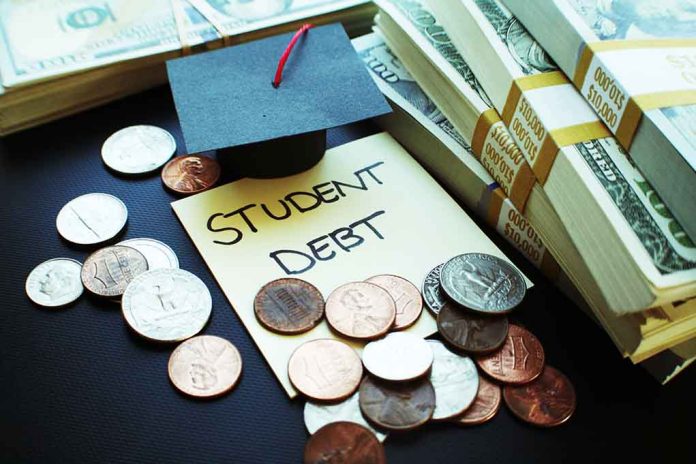 Court Presses Pause on Biden Admin's Plans To Forgive Student Loan Debt
(USNewsBreak.com) – Earlier this year, President Joe Biden announced a plan to forgive up to $10,000 in federal debt for some student borrowers, while those with Pell Grants could receive a break of up to $20,000. While some have looked forward to the idea of canceling some of their debt, the plan has faced its share of legal challenges.
As of late last week, the future of the plan is up in the air after an appeals court blocked it. This is the only legal challenge that has successfully blocked the move thus far.
BREAKING: A federal appeals court has temporarily blocked President Joe Biden's plan to forgive hundreds of millions of dollars in student loan debt. https://t.co/WJEEpwj5YX

— The Associated Press (@AP) October 22, 2022
On Friday, October 21, a federal appeals court temporarily paused the Biden administration's student loan debt plan from going into effect. Many borrowers had already started applying, and according to AP News, the administration was likely planning to start canceling debt starting in the middle of November.
Those who sued to throw out the plan include six Republican-led states, who argued that Biden doesn't have the power to make such a move. AP News reported that Nebraska Attorney General Doug Peterson, one of the individuals involved in the suit, was glad that the judge decided to allow the temporary stay. He said the issue should be solved in court "before transferring over $400 billion in debt to American taxpayers."
White House spokesperson Karine Jean-Pierre clarified on Twitter that borrowers can still apply for the program and officials can still review the applications in the meantime. An Insider article also quoted Executive director of the Student Debt Crisis Center Cody Hounanian, who said in a statement that the stay was "part of the legal process" and he expects the program will remain up and running.
Copyright 2022, USNewsBreak.com