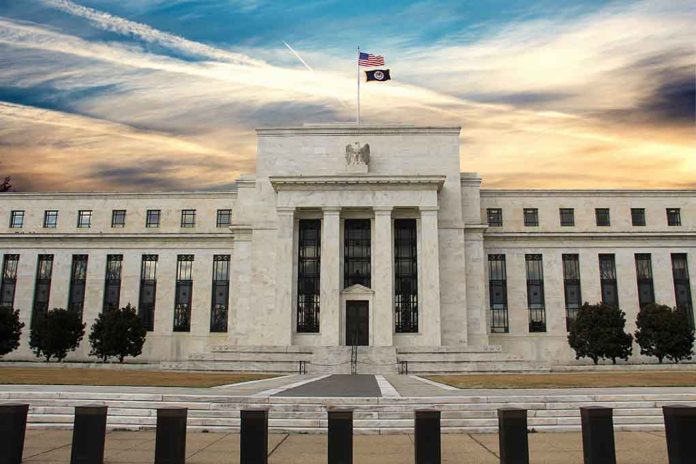 (USNewsBreak.com) – Sarah Bloom Raskin, a nominee for the Federal Reserve Board, withdrew her name from consideration on March 15. She cited harsh treatment from Senate Republicans and a refusal to accept her commitment to fighting climate change as reasons for her decision. President Joe Biden had nominated her for Vice Chair for Supervision.
Sarah Raskin withdraws Federal Reserve nomination after Joe Manchin blocks Biden pick https://t.co/0kS7Hspcf1 pic.twitter.com/pY3yEykOUm

— New York Post (@nypost) March 15, 2022
Raskin's decision comes on the heels of Senator Joe Manchin (D-WV) saying he would not support her confirmation, making it impossible for her to get a confirmation. Republicans on the Senate committee have opposed Raskin, saying she would discourage lending to oil and gas companies in an effort to protect the environment.
In her withdrawal letter to President Joe Biden, Raskin spoke at length about her stance on climate change and why she feels it is an essential consideration for the Federal Reserve. She explained it is impossible to deny the risks to the financial sector, and many people in the Senate refuse to recognize the economic impacts. She accused Republicans of not wanting to discuss the matter, which she claims she would have welcomed.
Raskin said Senate Republicans have "held hostage" her nomination and those of the other board nominees. She also claimed she faced "relentless attacks by special interests."
Biden condemned "baseless attacks" on Raskin in a statement about her withdrawal. He accused Senate Republicans of being too focused on "false claims and protecting special interests" instead of helping Americans and addressing inflation.
Copyright 2022, USNewsBreak.com