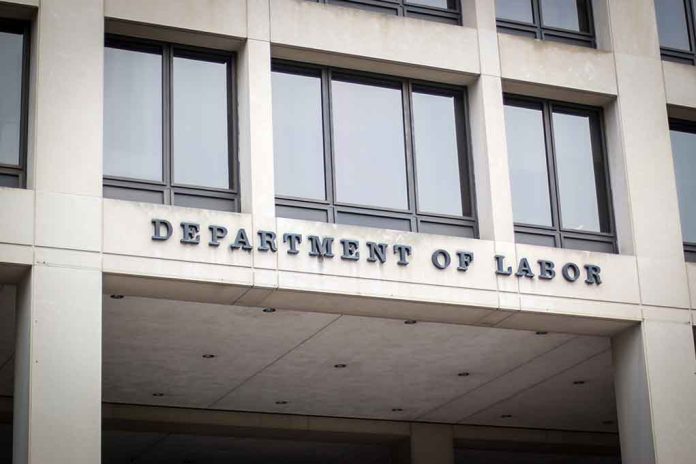 (USNewsBreak.com) – Millions of Americans invest in retirement accounts while they're working to ensure that they have the financial security to survive in their senior years. During former President Donald Trump's time in office, his administration banned companies that managed federal retirement plans from taking environmental, social and governance (ESG) factors into consideration while making investment decisions. The Biden Administration enacted a Department of Labor (DOL) rule that effectively repealed the ban, but the House and Senate both voted to overturn it, leading to President Joe Biden's first veto.
On Monday, March 20, Biden used his veto pen to reject the bipartisan measure to repeal the rule. He defended his decision in a Twitter post, saying it was important to Americans' financial future.
I just vetoed my first bill.

This bill would risk your retirement savings by making it illegal to consider risk factors MAGA House Republicans don't like.

Your plan manager should be able to protect your hard-earned savings — whether Rep. Marjorie Taylor Greene likes it or not. pic.twitter.com/PxuoJBdEee

— President Biden (@POTUS) March 20, 2023
While the administration says these factors are important, particularly for "the hard-earned life savings of cops, firefighters, teachers, and other workers," according to AP News, critics disagree. Conservatives have been outspoken in their view that this is just another way for the Left to push its radical "woke" agenda.
In a statement on Twitter, House Speaker Kevin McCarthy (R-CA) accused Biden of siding with "woke Wall Street."
In his first veto, Biden just sided with woke Wall Street over workers. Tells you exactly where his priorities lie.

Now—despite a bipartisan vote to block his ESG agenda—it's clear Biden wants Wall Street to use your retirement savings to fund his far-left political causes.

— Kevin McCarthy (@SpeakerMcCarthy) March 20, 2023
Congress can attempt to overturn Biden's veto, but the move would likely be an effort in futility. Each chamber must have a two-thirds majority vote to do so. Because most Democrats voted not to repeal the Labor Department rule, it's unlikely Republicans can convince them now. Despite the odds, a House vote is scheduled to take place today.
Additionally, several states, including Texas, aren't waiting for the vote to go ahead before taking action. Twenty-five state attorneys general filed a lawsuit against the Labor Department in January in an effort to overturn the ESG rule, claiming it violates the Employee Retirement Income Security Act of 1974. The Department of Justice is representing the DOL in the case.
Copyright 2023, USNewsBreak.com