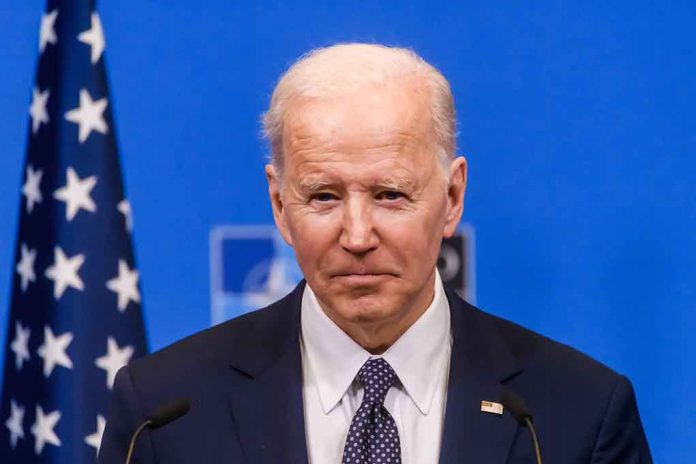 White House Announces NEW DEAL – Huge Details Released!
(USNewsBreak.com) – On May 23, during his visit to Tokyo, Japan, President Joe Biden introduced the Indo-Pacific Economic Framework for Prosperity (IPEF). He gave his remarks in the Izumi Garden Gallery at the launch event. The IPEF aims to help countries within the region operate outside the narrow path that currently exists, which mainly deals with China. Thirteen countries will participate, including the United States and Japan.
Current Partners and Four Pillar
The countries joining the US and Japan in the IPEF include Australia, Brunei, India, Korea, Malaysia, New Zealand, Philippines, Singapore, Indonesia, Vietnam, and Thailand. The group is open to other nations that wish to join in the future.
The framework focuses on four pillars: a connected, resilient, clean, and fair economy. According to the White House, the IPEF will aim for cooperation to advance the economies of member countries, address issues, and meet high standards. It will improve and build the supply chain to avoid interruptions and price hikes. The framework also focuses on energy consciousness and reducing carbon emissions. Finally, it will address harmful laws and fix issues to prevent crime and promote fairness.
Biden's Remarks
In his speech, the president noted, "the future of the 21st-century economy is going to be largely written in the Indo-Pacific." He called the IPEF the "economic vision" for everyone and the "new rules for the 21st-century economy."
Biden claimed the move would help all countries see faster economic growth while maximizing strengths and addressing challenges. He said the new rules for the trade of digital products and services would prevent companies from having to reveal proprietary information to do business in other nations.
The president noted the IPEF would create a new supply chain to allow for early warnings, head off problems proactively, and end loopholes that allow corruption. He also pinpointed that the plan commits to creating "clean energy economies."
Biden declared the IPEF would help focus on including everyone and meeting the highest standards. It will produce a "free and open Indo-Pacific."
In a joint statement, members of the IPEF explained they want to focus on a fair and open economy with healthy competition within the region that allows for sustainability, exclusiveness, and growth. They hope it will open the doors to new opportunities for improving trade and global commerce.
Is the new Indo-Pacific trade deal a solution that will work? Will it benefit the US economy as much as the partner nations?
Copyright 2022, USNewsBreak.com