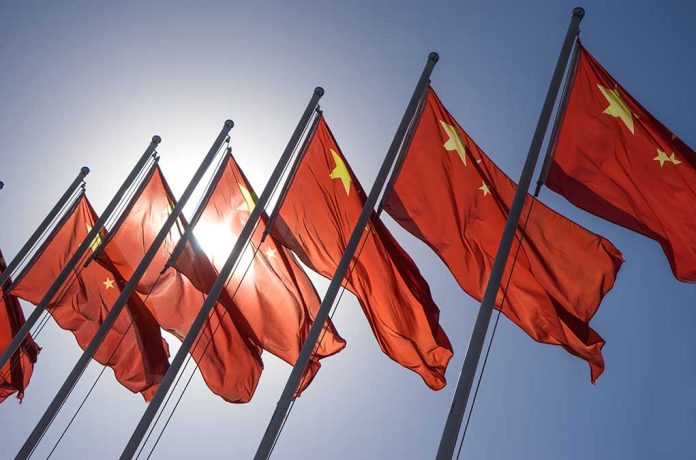 (USNewsBreak.com) – Taiwan continues to fight Chinese leaders for the right to operate as a sovereign nation. China refuses to acknowledge the island country's independence, instead claiming that it falls under their jurisdiction.
On October 5, Biden revealed that he and Chinese President Xi Jinping discussed the situation at length and ultimately agreed to stick to the Taiwan Relations Act (TRA). The TRA, which first passed in 1979, grants US leaders the right to maintain diplomatic ties with Taiwan, even though it isn't officially acknowledged as its own nation.
"I've spoken with Xi about Taiwan. We agree. We will abide by the Taiwan agreement," Biden said.

President Biden told reporters that during a phone call, he and #CCP leader #XiJinping committed to abiding by the "Taiwan agreement." https://t.co/b32Rf0bFqf

— The Epoch Times (@EpochTimes) October 6, 2021
Under the TRA, American forces can help defend the island nation. Yet, the wording is questionably non-specific. The sitting president and Congress must decide how exactly to honor the terms of the act according to their own interpretation.
Biden said he stressed the TRA's commitment to maintaining peace in the region during the recent discussions.
The President's remarks come just after heightened tension in Taiwan over repeated incursions by Chinese forces.
By dispatching 149 warplanes near #Taiwan island since Oct 1, the #PLA sent strong warning to the Taiwan secessionists &their foreign supporters. China will take all measures necessary to crush any ''Taiwan independence'' attempts, which is doomed to fail. pic.twitter.com/jVXCw7B5pP

— Ambassador Deng Xijun (@China2ASEAN) October 6, 2021
Taiwanese officials are now reportedly preparing for a potential war with China in response to the foreign nation's recent aggressions.
The White House continues to hold discussions with Chinese leadership, perhaps in an effort to prevent negative relations in the future. Yet, Biden claims he merely suggested the need to abide by the TRA. Without more concrete action from the US, will China even listen?
Copyright 2021, USNewsBreak.com