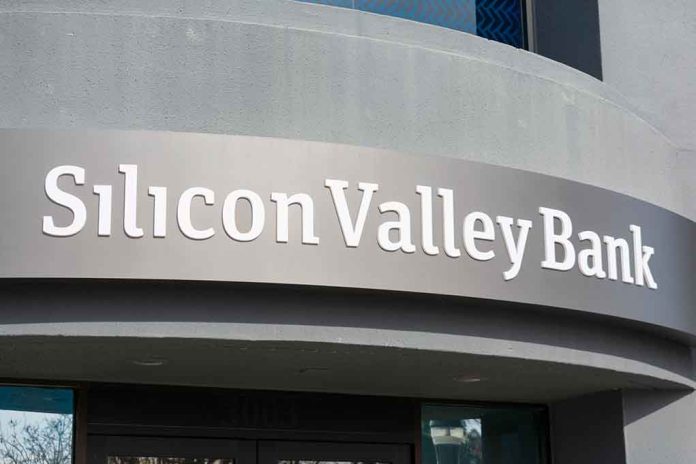 (USNewsBreak.com) – On Friday, March 10, the United States was rocked with news that Silicon Valley Bank (SVB) had failed. The collapse had actually started two days prior, when the bank shared that it was $2.25 billion short in lining up its balance sheet. Panicked investors perpetrated a mass withdrawal of funds, leading to the crash two days later. The event left many people wondering just what went wrong, and prompted a response from President Joe Biden himself.
Like many banking institutions, SVB took the majority of its customer deposits and invested in long-term debt, which it expected to give a moderate return. However, failure to take in economic forecasts led to a severe shortfall, especially in light of the Federal Reserve's aggressive action in hiking interest rates. In order to meet client demand for withdrawals, SVB then had to sell off some of its long-term debt at a significant discount, which only contributed to its overall downfall.
Then, there's the issue of the institution's investors. While SVB is FDIC insured, which means deposit accounts are protected up to $250,000, many accounts far exceeded that amount. So, had the bank failed, that money wouldn't have been protected. Account holders were quick to withdraw funds to avoid catastrophic losses. Add in the panic from investors — who were mostly venture capitalists — and it was a recipe for total failure. In the wake of SVB's crash, the share prices of First Republic Bank dropped by 60%, and another institution, Signature Bank, was closed by New York regulators. Although, at this time, larger banks didn't suffer such devastating effects, an event of this type naturally raises the question of how stable other banking institutions are.
On Monday, March 13, Biden addressed this concern. He told Americans to "rest assured" their money and the banking system were safe. He took a dig at the former administration for rolling back the Dodd-Frank package.
President Biden assures Americans the banking system is safe, and he goes there- blames Trump for the SVB failure: "Unfortunately, the last administration rolled back some of these requirements (to make sure the 2008 crisis won't happen again)." pic.twitter.com/2H2MBPMllM

— Mike Sington (@MikeSington) March 13, 2023
Biden promised to take action, according to the New York Post, saying, "If the bank is taken over by FDIC," those in charge "should not work there anymore." He also promised to create more stringent requirements to help ensure this problem doesn't happen in the future.
SVB's collapse was the biggest since Washington Mutual failed in 2008.
Copyright 2023, USNewsBreak.com