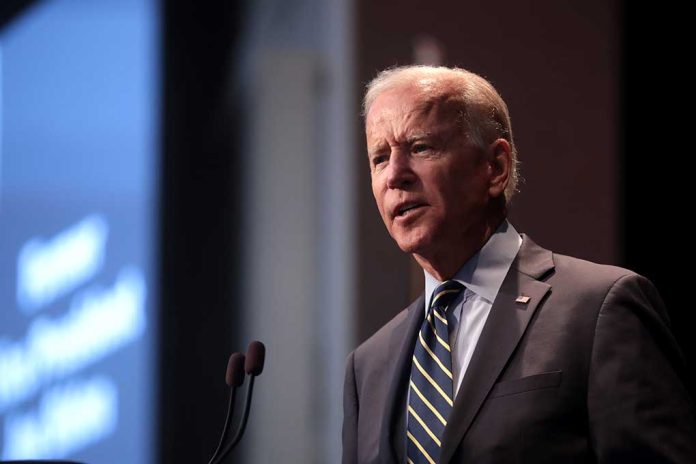 (USNewsBreak.com) – In July 2022, Congress passed the most prominent piece of gun control legislation in decades, and President Joe Biden signed it into law. It followed two mass shootings: one at a Buffalo, New York, supermarket and the other, which claimed the lives of 19 kids and two teachers at Robb Elementary School in Uvalde, Texas. The legislation expanded an existing law in place that prevents convicts of domestic abuse from owning firearms. It also created initiatives for states to pass red flag laws targeting those who posed a danger to themselves or others and called for expanded background checks on gun buyers between the ages of 18 and 21. Now, Biden has taken more action he says is intended to help address gun violence.
On Tuesday, March 14, Biden signed an Executive Order (EO) on Reducing Gun Violence and Making Our Communities Safer. The directive outlines a number of points including accelerated implementation of the Bipartisan Safer Communities Act. As part of the process, he asked the secretaries of Health and Human Services, Homeland Security and Education, along with the Attorney General, to submit reports to the president within 60 days listing the actions they've taken to enact the bipartisan legislation.
Today's Executive Order will accelerate the Biden-Harris Administration's work to reduce gun violence – saving more lives more quickly. pic.twitter.com/YwTy7soxZb

— The White House (@WhiteHouse) March 14, 2023
Background checks were a significant part of the EO, with gun dealers coming under fire. Specifically, Biden has asked the AG to crack down on those who don't perform the necessary checks. According to CBS News, he said the ultimate goal is to move the US "as close as we can to universal background checks without new legislation."
Biden is also calling for a clearinghouse that will allow law enforcement agencies at local, state, and federal levels to track ballistics data. Because current legislation doesn't mandate the reporting of such information, that part could be trickier to enact.
To announce the signing of the order, Biden visited Monterey Park, California, the location of a mass shooting in January at a Lunar New Year celebration, where the gunman shot 20 people, killing 11, before taking his own life. He visited the victims' families and with first responders who were on the scene that day, as well.
Copyright 2023, USNewsBreak.com