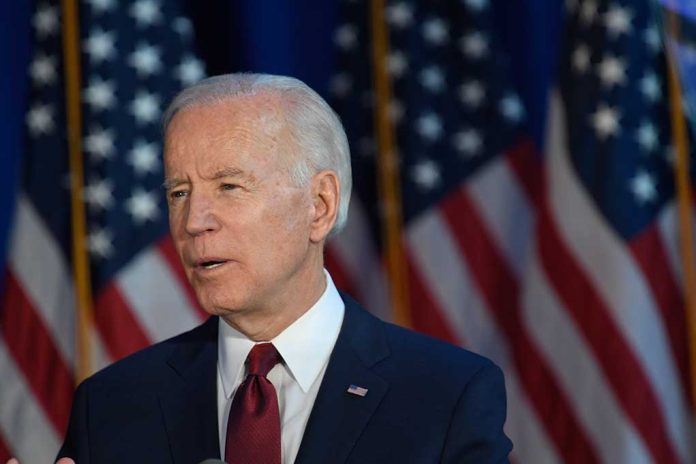 White House Says NO to Court Expansion – A Huge Blow to Democrats!
(USNewsBreak.com) – A reporter asked White House Press Secretary Karine Jean-Pierre on June 25 if President Biden would consider adding justices to the Supreme Court. She replied that the idea "is something that the President does not agree with." The press secretary explained he doesn't want to change the makeup of the Court despite other Democrats pushing for it.
President Joe Biden does not support increasing the number of justices on the Supreme Court despite last week's decision that overturned Roe v. Wade.

— Newsmax (@newsmax) June 27, 2022
The question came in the wake of the Court's decision on abortion, which essentially repealed Roe v. Wade and handed the legislative power back to the states. Other Democrats don't share the president's view and have been vocal about their opinions.
On June 26, Senator Elizabeth Warren (D-MA) appeared on ABC News' "This Week." The lawmaker spoke about a need to expand the Court because it "has lost legitimacy." She feels to regain confidence, there must be more justices.
Representative Alexandria Ocasio-Cortez (D-NY) took to Twitter, calling for lawmakers to take action to "protect people." Notably, one of the issues she wants to address is expanding the Court.
– Restrain judicial review
– Expand the court
– Clinics on federal lands
– Expand education and access to Plan C
– Repeal Hyde
– Hold floor votes codifying Griswold, Obergefell, Lawrence, Loving, etc
– Vote on Escobar's bill protecting clinics

We can do it!
We can at least TRY

— Alexandria Ocasio-Cortez (@AOC) June 26, 2022
Also pushing for adding more justices to the Supreme Court is Senator Ed Markey (D-MA). Markey tweeted on June 24, calling the Court "extremist" and the only way to protect rights is court expansion.
Despite lawmakers like Warren, Markey, and Ocasio-Cortez being open about wanting to increase the number of Justices, it seems Biden still isn't interested. If he won't support the effort, it might be difficult for Democrats to make this dream a reality.
Copyright 2022, USNewsBreak.com