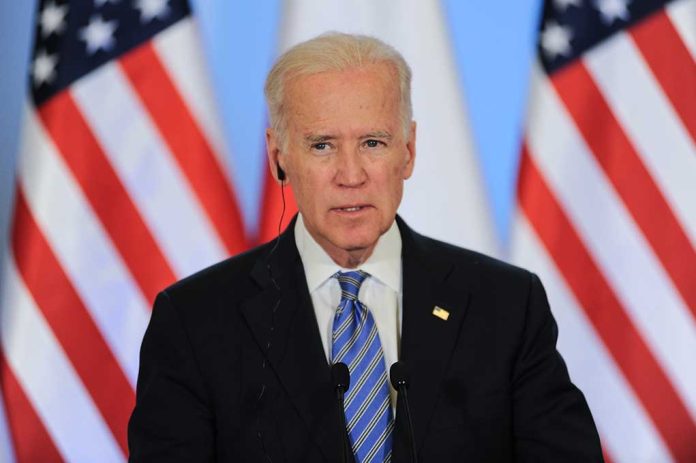 This Journalist VANISHED – Now Biden Is Speaking Out!
(USNewsBreak.com) – President Joe Biden is pushing for the return of an American journalist he believes Syria has been holding prisoner. Austin Tice, an investigative journalist who covered Syria for years, went missing in 2012. In a statement, Biden used strong language to demand the reporter's return.
"We know with certainty that he has been held by the government of Syria," the statement reads. Mentioning the man's service as a United States Marine, the president said the government remains committed to rescuing journalists, political dissidents, and other Americans suffering detainment without just cause around the world. Secretary of State Anthony Blinken issued a statement as well, reiterating the chief executive's resolve to secure the safe return of US citizens.
President #JoeBiden calls on Damascus to help repatriate a US journalist who disappeared in #Syria a decade ago, making a direct plea as pressure mounts on the White House from families of hostages and detainees.https://t.co/HSIdOEjctP

— Al Arabiya English (@AlArabiya_Eng) August 10, 2022
Tice went missing at a military checkpoint in Syria a decade ago. A video of officials leading him away blindfolded was the one assurance his family had that he was alive. Former US Envoy to Syria James Jeffrey kept the hope of Tice's survival active four years ago when he said Tice was still among the living and in foreign custody. However, he didn't offer any specifics.
The administration has made similar moves to have Americans released from other countries of late, which may have something to do with why this case has become so prominent. Public outcry for the release of prisoners such as Britney Griner, the WNBA star jailed in Russia for drug violations, has put a spotlight on the issue surrounding Americans held overseas.
Copyright 2022, USNewsBreak.com