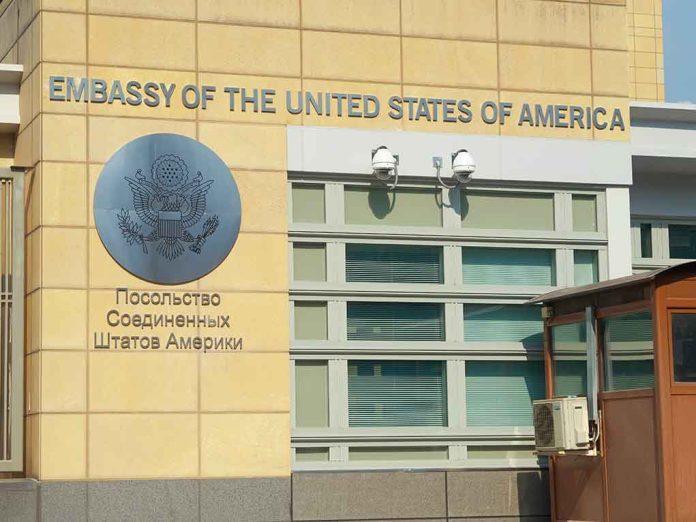 Biden Announces Nominee for Ambassador to Russia Position
(USNewsBreak.com) – Relations between the United States and Russia have been tense since the latter decided to invade Ukraine earlier in the year. And now, a new ambassador will need to handle the diplomatic situation with the two nations. John Sullivan left the post vacant in early September, when he decided to retire from service. President Joe Biden announced his replacement nominee on September 20.
JUST IN: Biden nominates Lynne Tracy as new ambassador to Russia https://t.co/5SizEGZ53M pic.twitter.com/Mx3kjBsqBv

— The Hill (@thehill) September 20, 2022
The White House is hoping Lynne M. Tracy will take on the role of Ambassador Extraordinary and Plenipotentiary to the Russian Federation. Tracy is the current US Ambassador to Armenia. She also has a long career within the government, having served in various positions in Russia, Asia, Pakistan, and Kazakhstan.
The Senior Foreign Service Career Minister is fluent in Russian. She attended the University of Georgia, where she earned her bachelor's degree in Soviet studies. She also obtained a Juris Doctor diploma from the University of Akron.
Tracy has received numerous honors, including the State Department's Distinguished Honor award, which she earned after experiencing a gunfire attack in Pakistan. She also holds the Secretary of State's Award for Heroism and the Presidential Meritorious Service Award.
The Senate Foreign Relations Committee will consider her nomination. The motion, if approved, will go to the floor of the Senate for a vote to confirm Tracy as the next US ambassador to Russia. President Biden will finalize the appointment if it passes.
Copyright 2022, USNewsBreak.com