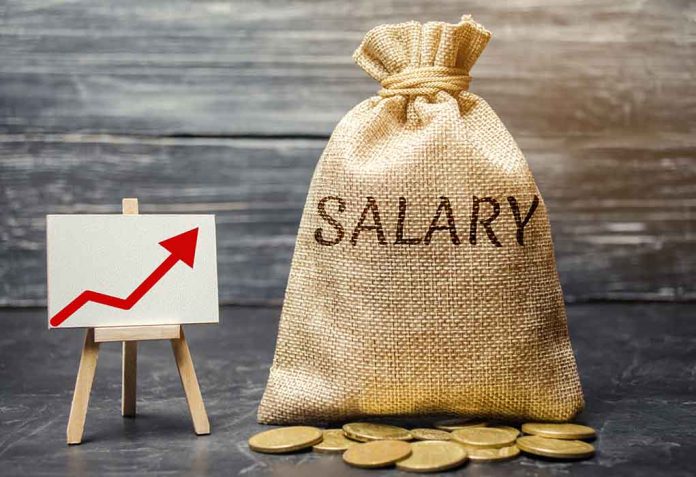 (USNewsBreak.com) – Every year, the issue of raises for federal employees comes up in Congress, the body responsible for setting their pay rates. The figure follows federal pay law, which correlates the increase in wages to the Employment Cost Index. In 2021, President Joe Biden recommended a raise of 2.7%, which went into effect in January 2022. In January 2023, federal employees saw a pay hike of 4.6%. Now, Biden is recommending an even higher amount for 2024, and it's stirring up some concerns on both sides of the aisle.
On Thursday, March 9, Biden announced his new annual budget plan, which includes a potential pay raise for federal workers. He wants to raise the wages by 5.2%, which is the highest recommendation in more than 40 years, according to The Washington Post.
President Biden will propose a 5.2 percent raise for federal employees, the largest increase the White House has put forward since Jimmy Carter was president. https://t.co/v3FljBwqtj

— The Washington Post (@washingtonpost) March 8, 2023
Some people don't think this enough, as there is currently legislation in the Senate and the House calling for an 8.7% increase — 3.5% more than Biden's offer. This would provide a 4.7% raise across the board, with the remaining 4% serving as an increase to locality pay. Rep. Steny Hoyer (D-MD) has spoken out in support of this significant raise, saying that "paying our civilian and military employees ought to be a bipartisan issue." Rep. Gerry Connolly (D-VA), who introduced the legislation in the House, said the 8.7% would make up for "years of lost wage increases," according to Government Executive.
The New York Post reports that Biden's package is not likely to succeed in the House of Representatives, where Republicans currently hold the majority. The plan calls for significant tax increases to compensate for greater spending endeavors, which most of the GOP is staunchly against. As reported by The Washington Post, James Comer (R-KY), the House Oversight Committee Chairman, also said of the pay increase that it would be a burden on taxpayers.
Federal unions are also opposing the recommended pay increase, but not for the same reasons. Like Democrats, they think it should be higher to account for the growing gap between the government and private sectors.
Copyright 2023, USNewsBreak.com