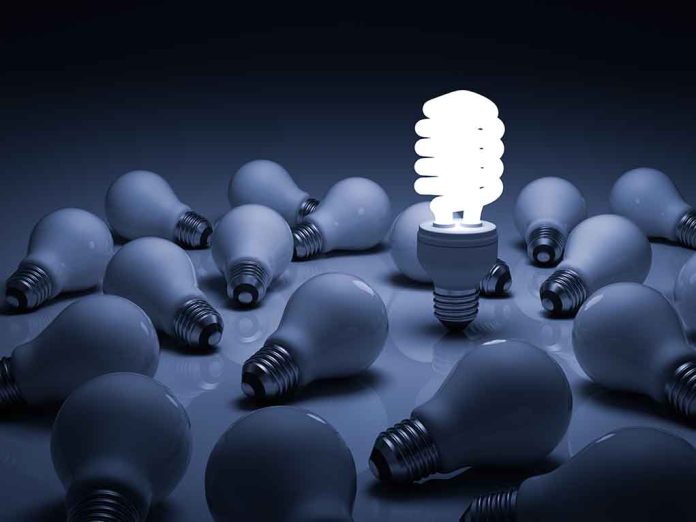 Government Orders BAN – It Will Impact All US Consumers
(USNewsBreak.com) – The US Department of Energy (DOE) released information on April 25, ushering in new lightbulb rules. The policies require manufacturers to make LED or compact fluorescent bulbs. The DOE claims the change will help people save on energy costs and assist with energy conservation.
The Biden administration announced that it is phasing out the use of incandescent lightbulbs, reversing a Trump-era policy as it seeks to curb annual carbon emissions.

— Washington Examiner (@dcexaminer) April 28, 2022
The new requirements also change the minimum standard to 45 lumens per watt, which will make almost all other lightbulbs illegal to sell because a standard incandescent bulb is about 15 lumens per watt. Enforcement of the new rules will begin on January 1, 2023. The DOE is providing a transition period for manufacturers and retailers.
The DOE also says the light bulb change alone will save $3 billion in energy costs each year for consumers. It will cut emissions over the next 30 years by 222 million metric tons. The agency explains this is one step in the "100 energy efficiency actions" put forth by the Biden White House for 2022 and claims the complete plan will save each American household $100 annually.
The Epoch Times reported that businesses typically already use these new bulbs because they run cooler, last longer, and cost less to operate. But consumers have been slow to switch. They don't like the look of the lightning, which is much brighter and harsher than incandescent bulbs.
Copyright 2022, USNewsBreak.com