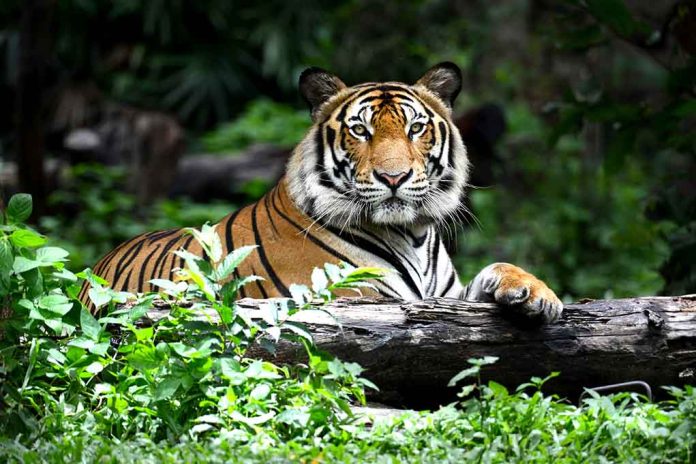 (USNewsBreak.com) – While the country was shut down during the pandemic, many people were in front of their televisions watching the docuseries "Tiger King." The show brought to light the misdeeds that go on when people open so-called big cat sanctuaries for entertainment and profit purposes. That practice will now be illegal, as President Joe Biden signed the Big Cat Public Safety Act into law on Tuesday, December 21.
The legislation, which passed the Senate on December 6, will largely ban private citizens from owning lions, tigers, jaguars, cheetahs, leopards, cougars, or any cat that's a mix of these breeds. Only zoos, universities, and federally owned sanctuaries will have the right to keep these animals. There is an exception — those who already own big cats, but they must register the animals within approximately the next half year.
The Big Cat Public Safety Act was signed into law today with President Biden's signature—prohibiting the practice of cub petting and any new breeding of big cats for private possession. https://t.co/ykXjRlxhR5

— National Geographic Magazine (@NatGeoMag) December 21, 2022
Additionally, the Big Cat Public Safety Act makes it illegal for the general public to have close contact with the animals. The law also prohibits cub petting, the practice of removing babies from their mothers for paid handling and photo opportunities, and breeding the animals for private ownership.
Lawmakers have been working to implement this kind of legislation since 2012. While it has taken a decade to pass, advocates are finally celebrating the law and what it means for these animals.
Copyright 2022, USNewsBreak.com