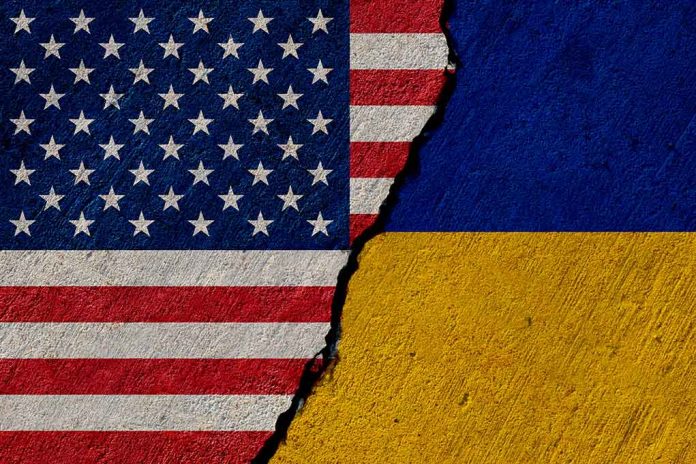 (USNewsBreak.com) – Ukraine has been fighting off Russia's invasion attempt for more than a year. The war-torn nation has received billions of dollars in aid from the West, including a variety of military equipment, including missiles, tanks, and defense systems. What it hasn't received yet is fighter jets, though other nations have said they would ship MiG-29s to Ukraine. The United States has held off on approving the sending of American-made F-16s, but that could be changing soon.
For the past several months, the US has insisted that Ukraine doesn't need F-16s. The main concern is that it would take too long to train the military how to use them as they are vastly different, technologically, than the MiG-29s Ukraine is used to flying. While the US has sent the fighter jets to other countries, it reserves the right to deny any transfers of the planes to a third nation. And up until now, it's done just that.
Biden Moves Toward Greenlighting F-16s For Ukraine https://t.co/EJCUYrBijU pic.twitter.com/LBnAQ2F96v

— Daily Wire News (@DailyWireNews) May 22, 2023
Amid pressure, the Biden Administration is apparently agreeing to its allies' requests to allow them to send the F-16s to Ukraine. According to National Security Adviser Jake Sullivan, President Joe Biden reportedly notified G-7 allies at a recent meeting in Japan.
The Washington Post reported that Secretary of State Antony Blinken was a driving force behind the latest approval. He worked hand in hand with NATO countries to advance the policy. Blinken took on the same role when it came to approving the sale of tanks to the war-torn country.
Now, the jets could be in Ukraine as early as this fall. Estimates say September or October. This delivery date will be too late for the planned offensive against Russia but will still undoubtedly prove invaluable. The timeframe is to allow the military to train Ukrainians on the jets' operation.
The jets are likely to come from Norway, Poland, Netherlands, or Denmark.
Copyright 2023, USNewsBreak.com