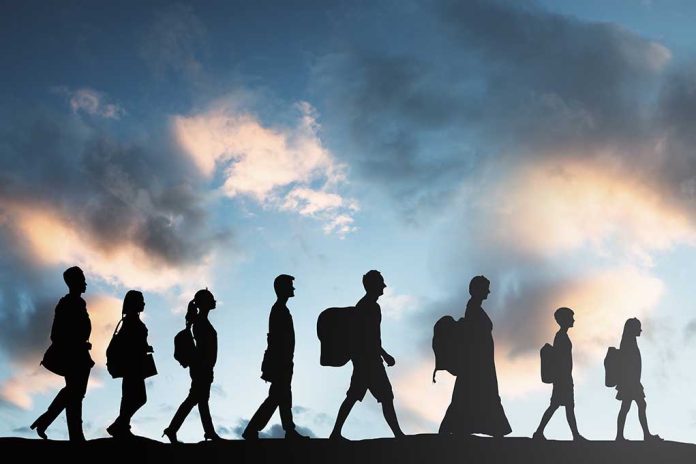 Supreme Court SIDES With Biden – What Are They Thinking?!
(USNewsBreak.com) – President Joe Biden sought to end Trump-era legislation that required immigrants to stay in Mexico until their asylum hearings. A federal judge blocked the reversal of the policy in May. Then, the US Supreme Court ruled on June 30 that the administration could end the practice.
BREAKING: Supreme Court rules that President Biden can shut down a Trump admin. program designed to restrict immigration at the southern border. https://t.co/BUqczuMAC7

— NBC News (@NBCNews) June 30, 2022
The issue in the case was whether ending the policy would violate federal immigration laws saying illegal migrants must either go into detention, get parole, or go back to their country if it is a contiguous nation. The justices found ending the order would not pose a legal issue.
Chief Justice John Roberts stated in the majority opinion that the law's wording makes turning immigrants away at the border an option, not a mandate, and only applies to those coming from Mexico. In addition, he addressed the Biden administration's concerns that sending immigrants back home requires the cooperation of Mexican officials. Roberts noted since the executive branch is responsible for relations with the neighboring country, the policy put an undue burden on its ability to keep goodwill with the southern nation.
The dissenting opinion by Justice Samuel Alito argued that there are not enough resources to properly vet illegal immigrants coming across the border. He indicated he government cannot properly assure every individual has a legal right to enter the US.
The "Remain in Mexico" policy has been controversial, drawing criticism for being too harsh from those who oppose it. Supporters felt it was the better option over the Biden policy to give undocumented immigrants court dates and release them into the US.
Copyright 2022, USNewsBreak.com