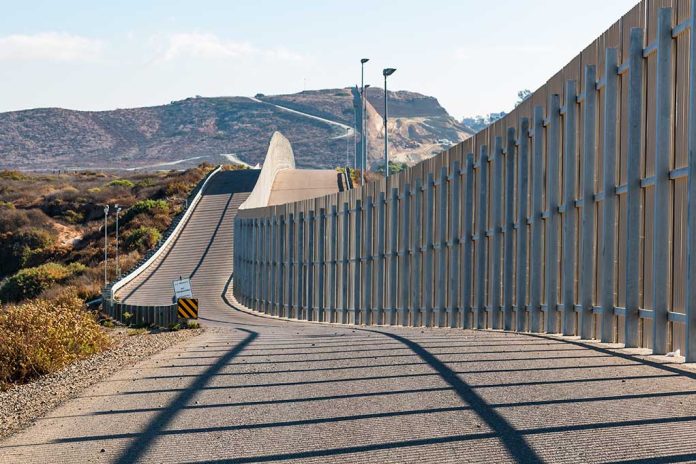 (USNewsBreak.com) – The border crisis has been waging on for the better part of two years. Millions of migrants crossed the US-Mexico border in 2021 and 2022. Now, with Title 42 set to expire on May 11, the Biden Administration is trying to take steps to avoid a drastic surge.
Title 42 allowed Border Patrol agents to expel immigrants who crossed into the United States without having to give them a chance to seek asylum. It was meant to safeguard against people bringing illness into the country. Over the past few years, the Biden Administration has unsuccessfully tried to end the public health order. Now that it has an end date, the administration is deploying 1,500 troops to the border.
Biden expected to send 1,500 troops to border ahead of expected migrant surge https://t.co/9lkttqCf3r pic.twitter.com/1sY3mgJcDy

— The Hill (@thehill) May 3, 2023
According to a press release, Pentagon spokesman Brig. Gen. Patrick S. Ryder said the troops would be filling in the gaps in critical roles such as detection, warehouse support, transportation, and data entry. While they will be armed, they will not be there in a law enforcement capacity.
Officials are currently recording roughly 7,000 entry attempts per day. Although estimates aren't currently available, that figure is expected to increase significantly once the order expires. In addition to deploying troops, the administration is reportedly enacting other measures such as setting up tents, which are expected to serve as temporary detention centers, in the Texas city of El Paso. The federal government has also announced that it has plans to create more migrant processing centers in South and Central American countries like Colombia and Guatemala. The hope is that the immigrants will stop at these centers to determine if they have legal means of entering the US.
There are already 2,500 National Guardsmen at the border, and the additional 1,500 troops will supplement them for a period of 90 days.
Copyright 2023, USNewsBreak.com