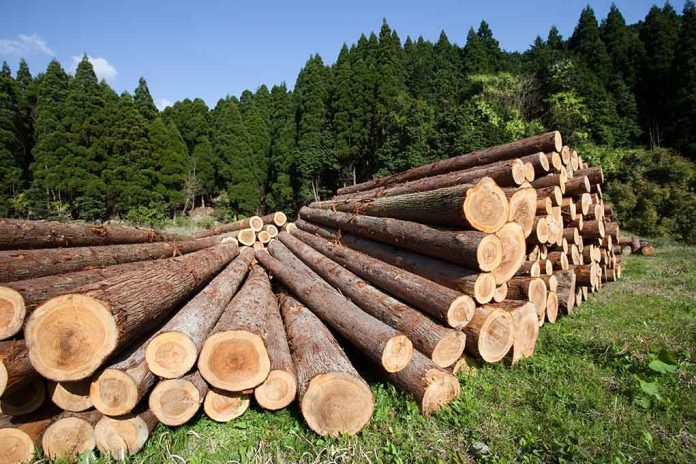 (USNewsBreak.com) – President Joe Biden has made no bones about wanting to undo much of his predecessor's work. He immediately put immigration policies in his crosshairs, and now, he's taken on green initiatives as well. The administration recently finalized a rule that reinstates restrictions on just over 9 million acres of Alaska's Tongass National Forest.
During former President Donald Trump's time in office, his administration created the 2020 Alaska Roadless Rule, which permitted logging and the building of roads in the Tongass in an effort to boost the state's ecotourism trade. This new effort by the US Department of Agriculture (USDA) repeals that legislation.
Today we finalized protections for the Tongass National Forest which repeals the 2020 Alaska Roadless Rule and restores longstanding roadless protections to 9.37M acres of roadless areas that support the ecological, economic & cultural values of SE Alaska: https://t.co/78warCBZ8M pic.twitter.com/TKj6QHEojz

— Dept. of Agriculture (@USDA) January 25, 2023
The Tongass is the largest intact rainforest on Earth, at 16.7 million acres, and it's home to 400 species including black bears and bald eagles. It also contains millions of trees, including cedar and Sitka spruce varieties, many of which are centuries old. They contribute to the absorption of carbon dioxide, helping to reduce greenhouse gas emissions.
Climate activists and supporters are celebrating the recent move, but others aren't as thrilled about it. Some experts feel that the reversal will be a huge hit to the state's lumber industry. Many companies have already pulled out, and the timber industry jobs have declined by more than 3,000 positions since 1991, according to The New York Times.
Tessa Axelson, who serves as Alaska Forest Association's executive director, says the change has rendered the industry "disappointed but not surprised," according to NYT. Governor Mike Dunleavy (R) slammed the administration for the decision, and Senator Dan Sullivan (R) promised to retaliate in the form of blocking Biden's nominees.
On the other side of the coin, state conservationists have praised the new restrictions, which include legislation passed last month extending protections to rivers.
The administration published the new rule in the Federal Register on January 27, making it effective immediately.
Copyright 2023, USNewsBreak.com