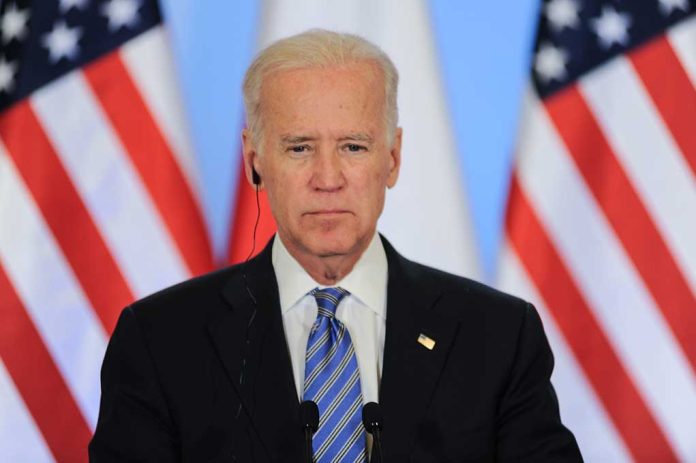 Domestic Terrorist SCANDAL – White House Moves To Dismiss!
(USNewsBreak.com) – Indiana Attorney General Todd Rokita is unhappy with the Biden administration. The anger stems from the infamous National School Boards Association (NSBA) letter that called the actions of parents domestic terrorism and asked the government to target them. The administration's response led to Rokita partnering with other state attorneys general the White House has tried to sidestep, and they're calling out the president for failing to protect Americans.
Case Background
In September 2021, the NSBA sent a letter to President Joe Biden insinuating parents who spoke out at school board meetings were domestic terrorists, asking the government to conduct investigations into incidents at school board meetings. The request raised a lot of concern throughout the country, especially when the Department of Justice (DOJ) released a memo committing to increasing surveillance and prosecution of parents.
The DOJ memo was a response to another message from US Attorney General Merrick Garland about the NSBA letter. He explained he would use authority to go after parents who disrupted school board meetings. He noted measures the department would take to address these situations.
The attorneys general of 17 states, including Rokita, came together to oppose the measures and seek First Amendment protection for parents. When the move resulted in no reaction, Rokita joined a 14-state coalition that filed a lawsuit against the president, Garland, the DOJ, Secretary of Education Miguel A. Cardona, and the Education Department using a Freedom of Information Act (FOIA) request for documentation and other evidence of any communication between the NSBA and the administration.
Controversy
This hot button topic has made many headlines. A father in Virginia tried to speak up about his daughter's alleged assault in a school bathroom at a board meeting. Officers arrested Scott Smith, and he ended up with a conviction for disorderly conduct.
Fox News reported in November about evidence showing the DOJ and the administration worked with the NSBA before the group ever sent the letter. This information prompted the state attorneys general to file the lawsuit.
On April 25, the White House filed for a dismissal of the lawsuit, claiming it wasn't subject to FOIA. Rokita told Fox News that the Biden administration is trying to "sweep" the matter "under the rug," and that their actions demonstrate a "disregard for truth and transparency." He claims the refusal to answer the state attorneys general shows the administration doesn't want to be transparent or learn the truth.
Copyright 2022, USNewsBreak.com