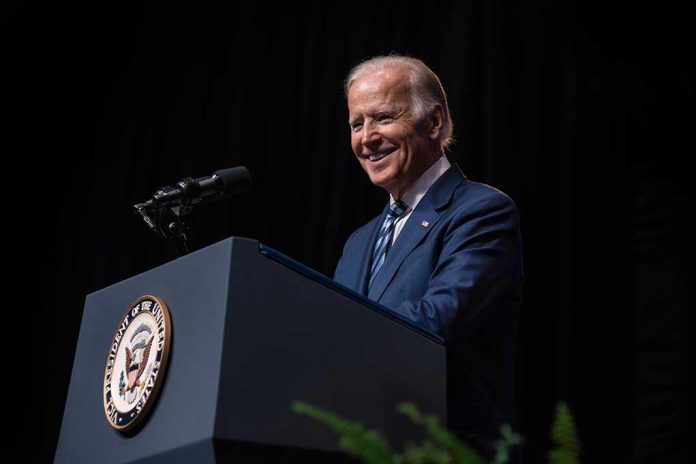 Biden Announces 4,300 Projects – A Change Is Coming!
(USNewsBreak.com) – During his tenure as president, Joe Biden hasn't had many wins. He fumbled the withdrawal from Afghanistan, his executive orders have aggravated the energy and border crises, the economy is in shambles, and the piece of legislation that should have been his one great success, the Build Back Better Act, failed because members of his own party refused to support it. Still, Congress did manage to pass a bipartisan infrastructure bill. With the midterms quickly approaching, the White House hopes its over 4,000 projects stemming from that bill can help bring victories at the polls.
The Infrastructure Law
According to a fact sheet from the White House, the bipartisan infrastructure law is delivering results. The release reports there are more than 4,300 projects across all states, including Puerto Rico and Washington, D.C. These projects are building bridges and roads, replacing lead pipes, expanding high-speed internet, and making airports and ports more modern.
The administration claims this law is a "once-in-a-generation opportunity." They say it is strengthening the supply chain, producing union jobs, fighting climate change, and increasing manufacturing. The fact sheet also says the infrastructure legislation will reduce "costs for working families."
The White House has announced over $100 billion under the law for local improvements throughout the country. They also say that Biden remains committed to ensuring that 40% of the funding for energy-related expenses goes to "disadvantaged communities."
The Voters' Response
According to CBS News, this announcement comes as Democrats try to gain traction for midterms. They stand at risk of losing control of both houses of Congress, but the news outlet notes it's been six months since the signing of the law, and the country is in bad shape.
An April report from Politico says the current state of the 2022 race shows Republicans ahead to gain control of the US House of Representatives and the Senate. While the publication admits in another report that the climate could change between now and November, as of April, things weren't looking good for Democrats because of a considerable dip in Biden's approval ratings and an economy on life support.
Politico reported it appears the best way for Democrats to have a better chance in the fall is to slow down inflation. But can the infrastructure bill do that? The projects won't deliver beneficial results for years, so will voters really think that far in the future when they hit the ballot box?
CBS reported White House senior advisor Mitch Landrieu said, "All we can do is tell the story about what we do, and the impact that it has on the midterms will be whatever it's going to be." He also noted that even people who were against the bill still want to get the money it's offering.
Copyright 2022, USNewsBreak.com