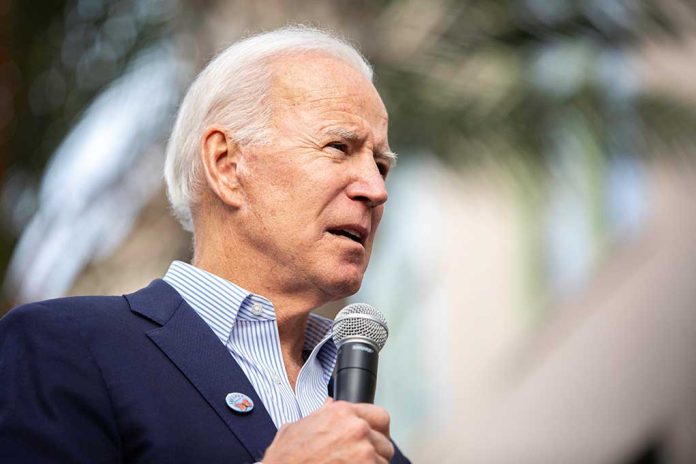 Biden Reaches Deal On No-Cost Internet For Some Americans – Do You Qualify?
(USNewsBreak.com) – On May 9, the Biden Administration announced the agreement of 20 Internet service providers (ISPs) to provide affordable high-speed services to low-income Americans. The move is part of the Affordable Connectivity Program (ACP), which was in the president's infrastructure law. The move will reduce costs for qualifying households.
The Administration's Goal
The White House explained the program allows for a $30 discount on services for most people who qualify and $75 for households on Tribal lands. The participating ISPs will provide higher speeds of at least 100 megabits per second for lower rates. Americans who qualify for the ACP can have their Internet service paid for with a federal subsidy, essentially making it free.
Qualifying for the ACP
The Federal Communications Commission (FCC) explains households with incomes at or below 200% of the Federal Poverty Guidelines are eligible for the program. Alternatively, a family can qualify if a person in the home is part of certain federal programs such as WIC, Medicaid, the National School Lunch Program, or veterans benefits programs. Households on Tribal lands qualify if they are part of assistance programs like Tribal TANF or income-based Tribal Head Start.
Qualifying residents can go to Affordable Connectivity.gov to complete their applications. ISPs may also have separate applications to apply. Users should contact their providers to see the proper application process.
To ensure families can take advantage of the ACP benefits, the administration announced that it's launching GetInternet.gov, a website that allows people to learn how to sign up and search for ISPs in their area. Federal agencies will reach out about the ACP to people already enrolled in other social service programs. Some states will also send text messages alerting residents about the program, and public interest organizations will run campaigns to spread the word.
Responses to the Program
The FCC tweeted about the program in January to mostly negative responses. One user said it would increase the prices for people who didn't qualify. Another predicted it would make millions for executives at ISPs.
The Affordable Connectivity Program provides eligible households with a discount on #broadband service and connected devices. Find out if qualify for the program and apply here: https://t.co/KLV8D8SBDw #BroadbandForAll #FCCGov

— The FCC (@FCC) January 3, 2022
One tweeter noted that while the move might help people in service areas get access, it did nothing for those areas where high-speed Internet wasn't even available. That person also called it "corporate welfare."
The White House's tweet about the ACP had mixed responses. One person said they have had financial struggles, and this program would help them. Another called it "more welfare."
In the 21st century, high-speed Internet is a necessity.

Thanks to the Affordable Connectivity Program, 1 in 4 American households are now eligible to receive a discount on their monthly Internet bill.

Visit https://t.co/D88bFQUbBg to see if your household qualifies.

— The White House (@WhiteHouse) February 16, 2022
What do you think? Will this program have negative consequences down the road, or is it a good idea that could help the American people?
Copyright 2022, USNewsBreak.com