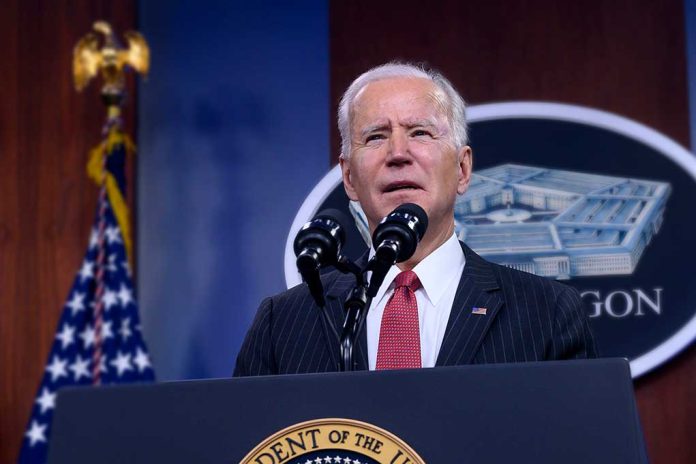 (USNewsBreak.com) – Congress passed and President Joe Biden signed into law the most prominent piece of gun legislation in decades in June 2022. The Bipartisan Safer Communities Act called for implementing measures that were intended to keep schools safe, protect children, and "reduce the threat of violence across [the] country." In a recent statement, Biden announced that the Justice Department (DOJ) would begin taking steps to implement the law.
On February 14, Biden recognized the fifth anniversary of the 2018 Parkland, Florida, shooting at Marjory Stoneman Douglas High School. In his remarks, he discussed how the violence has torn communities apart and went on to reveal how money from last year's legislation will be put to use. Of the $750 million set aside for states to use in the creation and education of "Red Flag" laws, the DOJ is awarding $231 million to 49 states.
Biden administration announces $231M to fund red-flag laws, other gun violence prevention https://t.co/NTIwCQFzcs

— Ron Haussecker (@Haussecker1Ron) February 15, 2023
The money is allocated to "fund state crisis intervention court proceedings" in an effort to keep guns from falling into the hands of people who would use them to harm either themselves or others. A DOJ news release reveals the funding would be used to create and implement "extreme risk prevention order programs" (ERPO) as well as other initiatives to reduce gun violence. ERPOs allow family members, caretakers, law enforcement, school officials, and healthcare providers to petition a court to keep someone from gaining access to a firearm.
Other initiatives include intervention programs such as treatment and recovery courts. These efforts would help to provide the appropriate care to those who need it, while minimizing the possibility of jail time.
Biden doesn't plan to stop here, though. He is still pushing Congress to work together to craft more gun control legislation in an effort to ban assault weapons. He also called for increased background checks on the sales of all guns and wants to do away with "immunity for gun manufacturers."
Copyright 2023, USNewsBreak.com