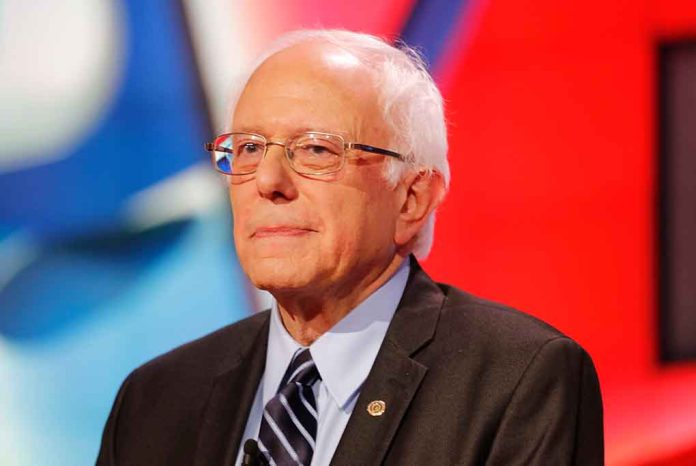 (USNewsBreak.com) – For the last few months, people have been waiting for President Joe Biden to announce whether he was running for re-election. On April 25, he finally made the statement, albeit in a non-traditional way, via a pre-recorded video rather than a live speech. The endorsements started rolling in, and now, he's received another one.
On Tuesday, the same day that Biden announced his run, Senator Bernie Sanders (I-VT) said he was foregoing another presidential bid in favor of backing the incumbent president. Sanders previously ran for the Democratic nomination in 2016 and 2020. Though a faction of voters supported him, it wasn't enough to propel him to the win.
Bernie Sanders will not run for president, endorses Biden bid for re-election: Report https://t.co/NoGt2ZQy5D

— Fox News (@FoxNews) April 26, 2023
Part of the reason Sanders is throwing his weight behind Biden is that he believes the US doesn't need "a Donald Trump or some other right-wing demagogue" in office, he told the Associated Press. Before Biden announced his intention, Sanders had left the door open to another possible run, which, considering his age, is likely the last time he would be able to do so. He's also against any other high-profile Democratic candidates tossing their names in the hat as well, saying he's "in to do what [he] can" to ensure Biden's re-election. He hasn't elaborated on what that might mean as far as his role in the race.
Currently, Biden is only facing Marianne Williamson and Robert F. Kennedy Jr, both of whom are considered longshots.
On the flip side, the Republican primary is likely to be a crowded event. Former President Donald Trump is leading the party at the moment. Other conservatives who intend to run include former South Carolina Governor Nikki Haley, entrepreneur Vivek Ramaswamy, former Arkansas Governor Asa Hutchinson, and radio host Larry Elder. There are rumblings that Florida Governor Ron DeSantis may also announce his candidacy soon.
Copyright 2023, USNewsBreak.com