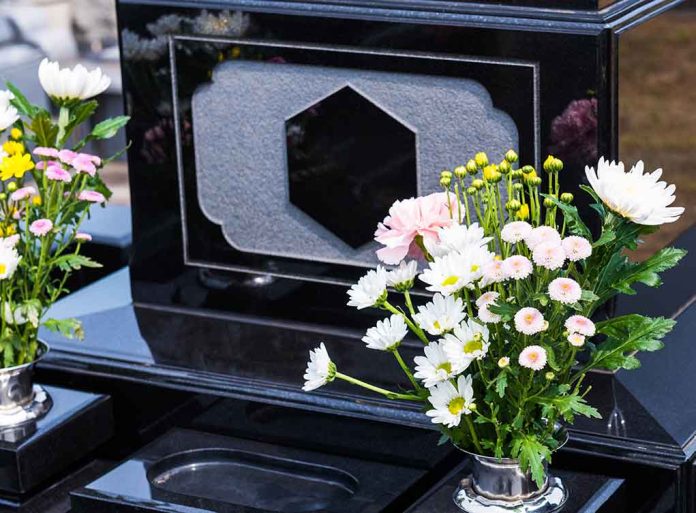 Beloved TV Star DEAD – 89 Years Old
(USNewsBreak.com) – Kyle Johnson announced his mother, Nichelle Nichols, passed away on July 30 in Silver City, New Mexico. The only child of the renowned "Star Trek" actress said his mother died from natural causes. According to the Uhura website, he has asked for privacy during this difficult time and explained that memorial services will be exclusively for family and close friends.
Nichelle Nichols, 'Star Trek's' Lt. Uhura, dead at 89 https://t.co/sVCoh30wuQ

— Political Triangle (@PoliticTriangle) July 31, 2022
Nichols, born Grace Dell Nichols on December 28, 1932, in Robbins, Illinois, left this earth at the age of 89. The TV icon had a stroke in 2015 and a dementia diagnosis in 2018, after which she remained under the care of her son for the rest of her life.
The actress was best-known as Lieutenant Uhura on the original "Star Trek." She received acclamations for helping to knock down barriers for black women in entertainment. Nichols is also known for starring in multiple "Star Trek" movies.
The beloved performer started out singing and dancing in Chicago. She then went to New York, where she worked with Duke Ellington and Lionel Hampton bands. She first appeared on the screen in 1959's "Porgy and Bess."
Upon the announcement of her death, NASA tweeted in celebration of Nichols' life. The agency recognized her contributions to recruiting women and minorities into the astronaut program as a spokesperson in the 1970s.
We celebrate the life of Nichelle Nichols, Star Trek actor, trailblazer, and role model, who symbolized to so many what was possible. She partnered with us to recruit some of the first women and minority astronauts, and inspired generations to reach for the stars. pic.twitter.com/pmQaKDb5zw

— NASA (@NASA) July 31, 2022
Co-star George Takei didn't have the words to share his thoughts as emotion overcame him but promised he would have more to share later.
I shall have more to say about the trailblazing, incomparable Nichelle Nichols, who shared the bridge with us as Lt. Uhura of the USS Enterprise, and who passed today at age 89. For today, my heart is heavy, my eyes shining like the stars you now rest among, my dearest friend.

— George Takei (@GeorgeTakei) July 31, 2022
Kate Mulgrew, who portrayed Captain Kathryn Janeway on Star Trek: Voyager, also paid tribute to the late star on Twitter, calling her a "trailblazer." Other individuals such as William Shatner (Captain James T. Kirk) and Leonard Nemoy's (Commander Spock) son Adam also went online to pay their respects.
Copyright 2022, USNewsBreak.com