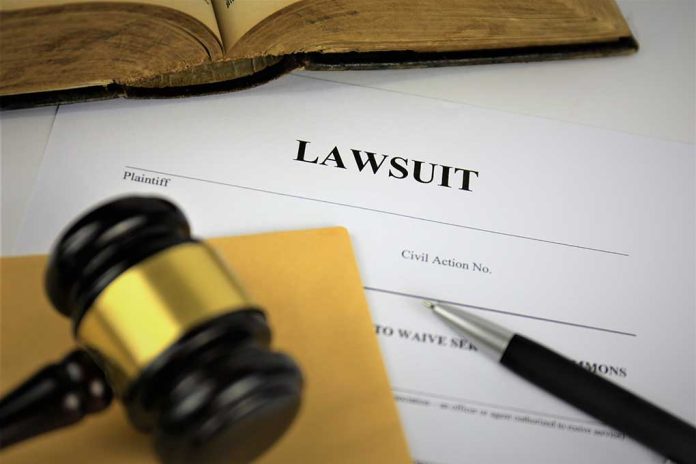 Alex Jones In HOT WATER After Judge's Latest Decision
(USNewsBreak.com) – Infowars founder, Alex Jones, had a substantial legal loss when a Texas judge ordered him to pay Sandy Hook families almost $50 million for his claims surrounding the high-profile shooting. The ruling prompted him to file bankruptcy for his company, Free Speech Systems. Jones' attorneys just attempted to move the defamation case into the jurisdiction of the bankruptcy court, but the judge decided against the request.
A federal bankruptcy judge has cleared the way for a defamation lawsuit in Connecticut to proceed against Alex Jones, who falsely claimed the nation's deadliest school shooting was a hoax. https://t.co/LvbOttZ9Wn

— CBS News (@CBSNews) August 16, 2022
Judge Julie Manning declared she would not move the Connecticut case to her courtroom. Instead, she said it can continue at the state level with only the Infowars founder as the defendant. The lawsuit cannot name Free Speech Systems in its claim.
Jones has already faced multiple trials and has more upcoming for his claims the government and anti-gun activists staged the mass shooting at Sandy Hook Elementary school in Newtown, Connecticut, on December 14, 2012. The devastating event took the lives of 20 children. Victims' families have been taking the host to court for the suffering and agony his public declarations put them through. During the Texas trial, the Infowars founder admitted he was wrong, and the incident really did happen.
An attorney for the plaintiffs in the Connecticut lawsuit remarked that Manning's decision shows she recognized Jones was trying to get out from under his responsibility. They are ready to move forward with their case, which will begin with jury selection.
Copyright 2022, USNewsBreak.com