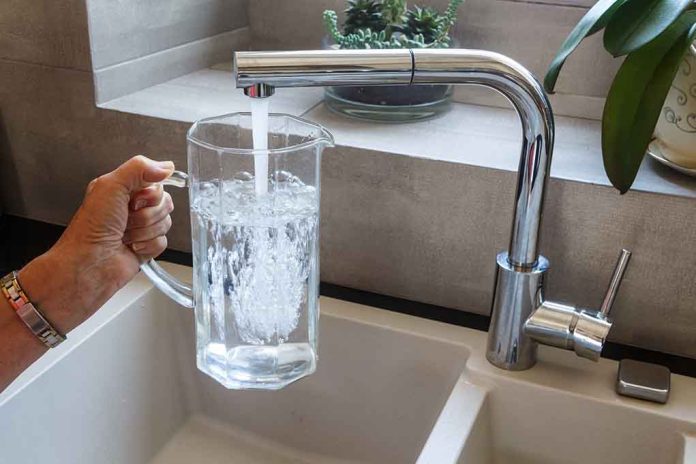 Another Water CRISIS – Warning Issued!
(USNewsBreak.com) – During routine monthly testing, the Baltimore City Department of Public Works (DPW) discovered contaminants in the water supply for West Baltimore's ninth council district. To protect residents, the agency issued an advisory requiring people to boil the liquid for at least one minute before use. The agency is working to find the source of the problem and make a permanent fix.
WATER SAMPLING NOTICE: DPW has sampled several locations in City Council District 9: 1503 W. Lafayette Ave. (Fire Dept. Engine 8) and Police facilities at 1034 N. Mount St, 920 N. Carey St where total coliform, E.coli contaminants have been identified in the water.
(Read thread)

— BaltimoreDPW (@BaltimoreDPW) September 5, 2022
The DPW found coliform and E. coli in samples taken from locations in West Baltimore.
Biological contaminants suggest the presence of human or animal waste, adding that consumption could lead to intestinal illness.
Officials have crews busy conducting various troubleshooting procedures to discover the origin. They are also flushing the system and increasing chlorination to get the supply clean and ready for safe consumption.
The department also mentioned the contamination issues may impact Howard County residents but directed them to contact their public works department for information.
To assist residents who are under the boil advisory, the DPW is distributing water at multiple locations in the city and has tanks set up for service in other places to provide people with fresh and safe access, CBS News reported. There will be some jugs available, but officials encourage individuals to bring their own vessels.
Copyright 2022, USNewsBreak.com